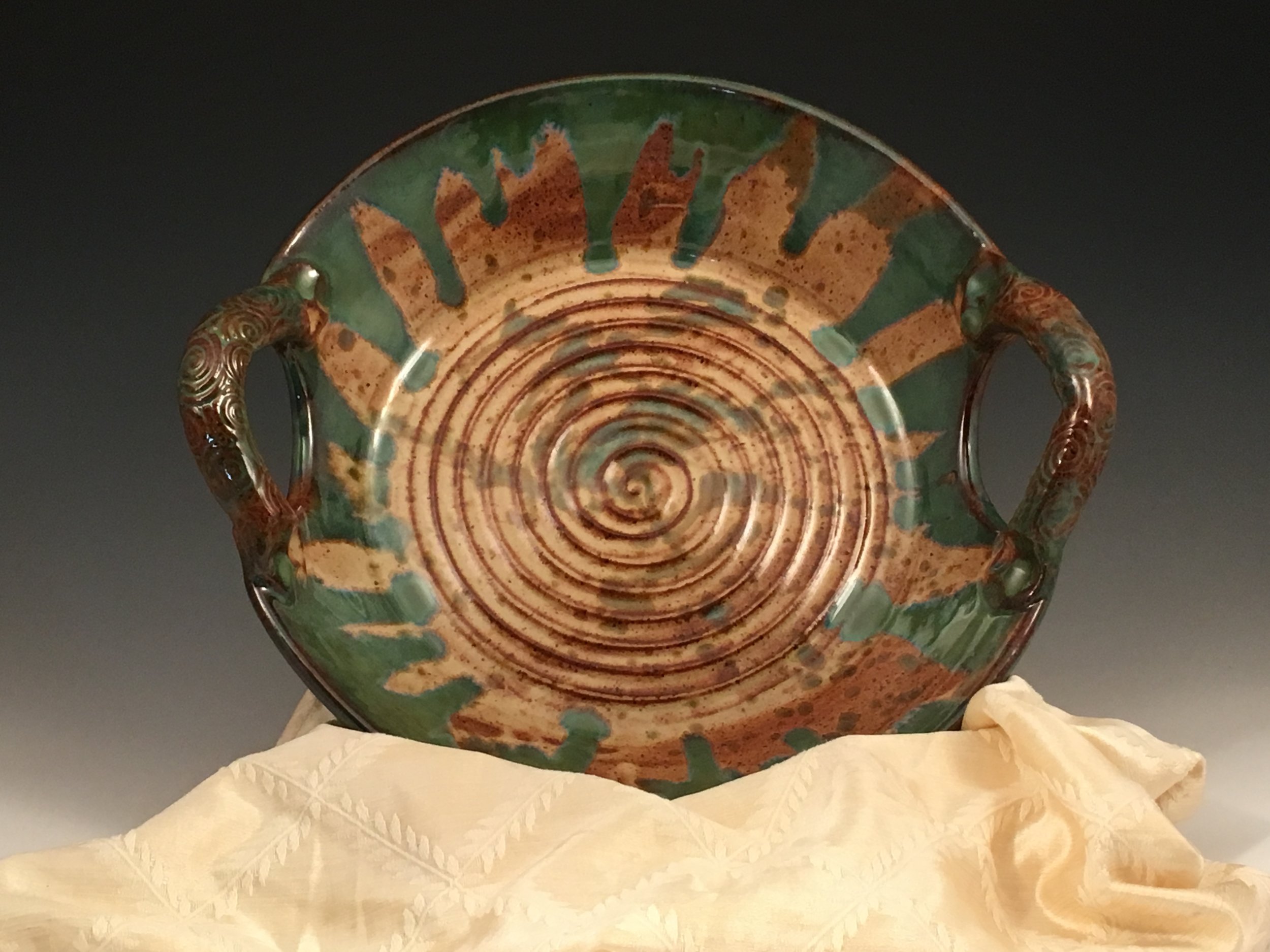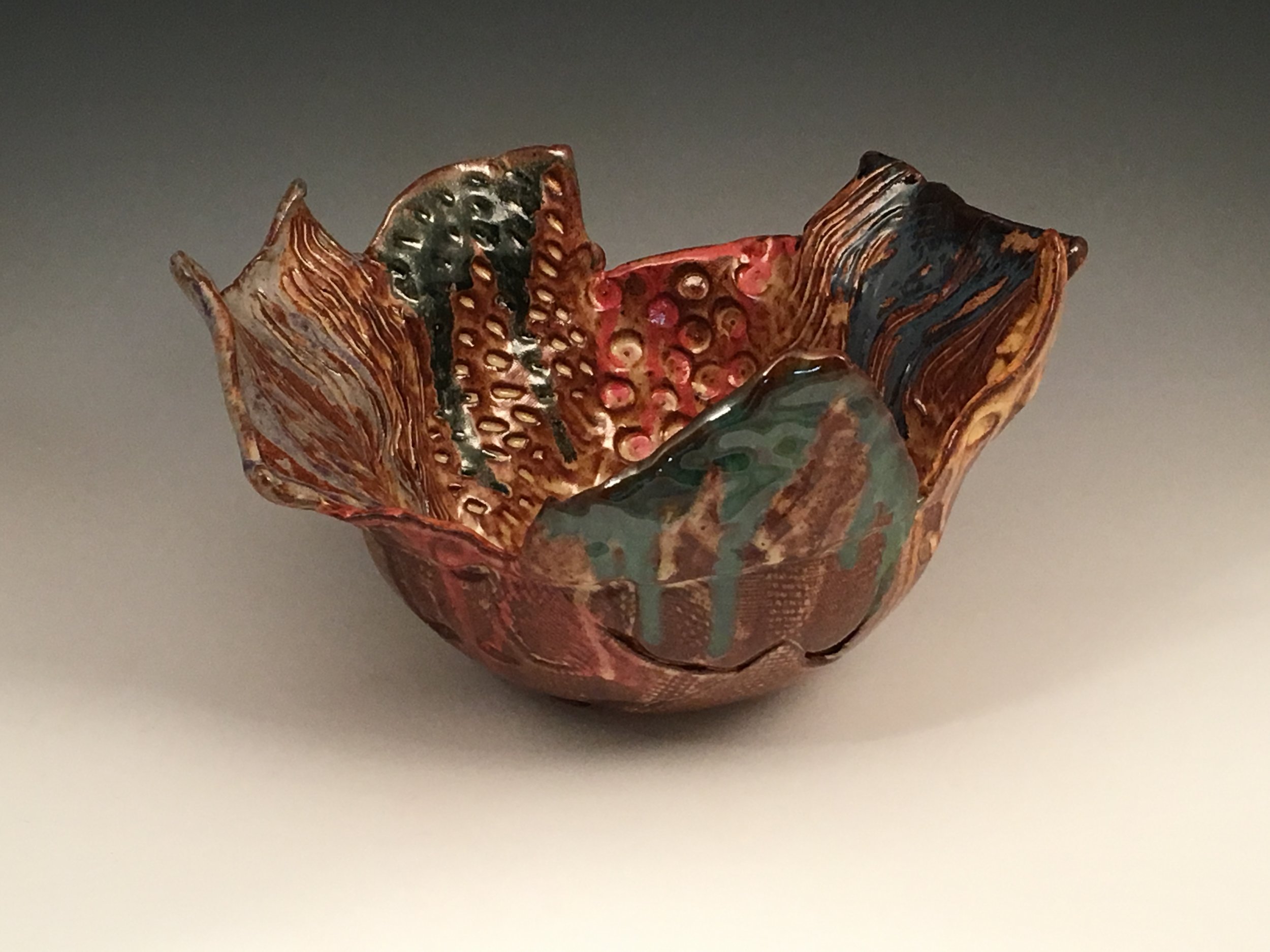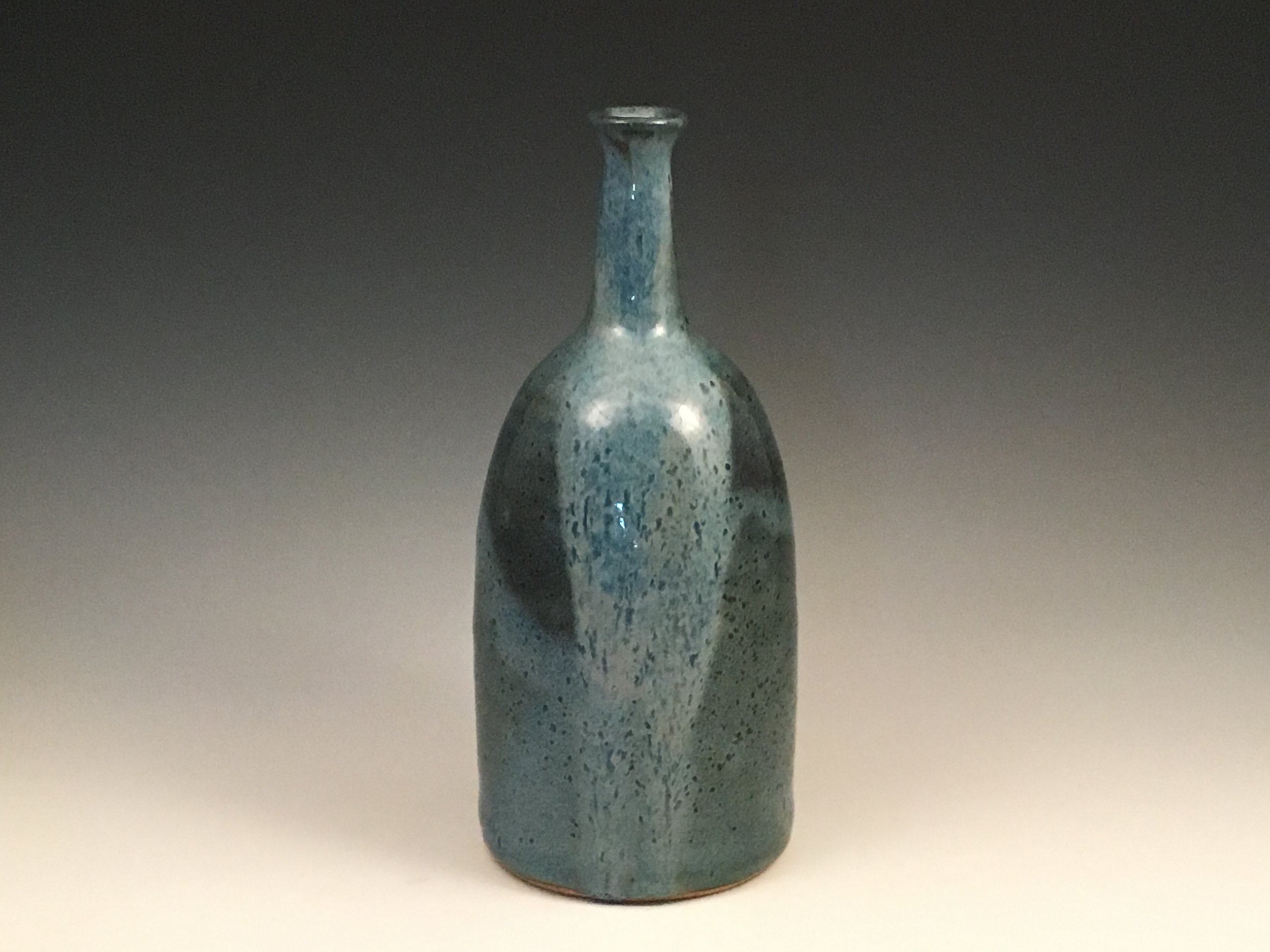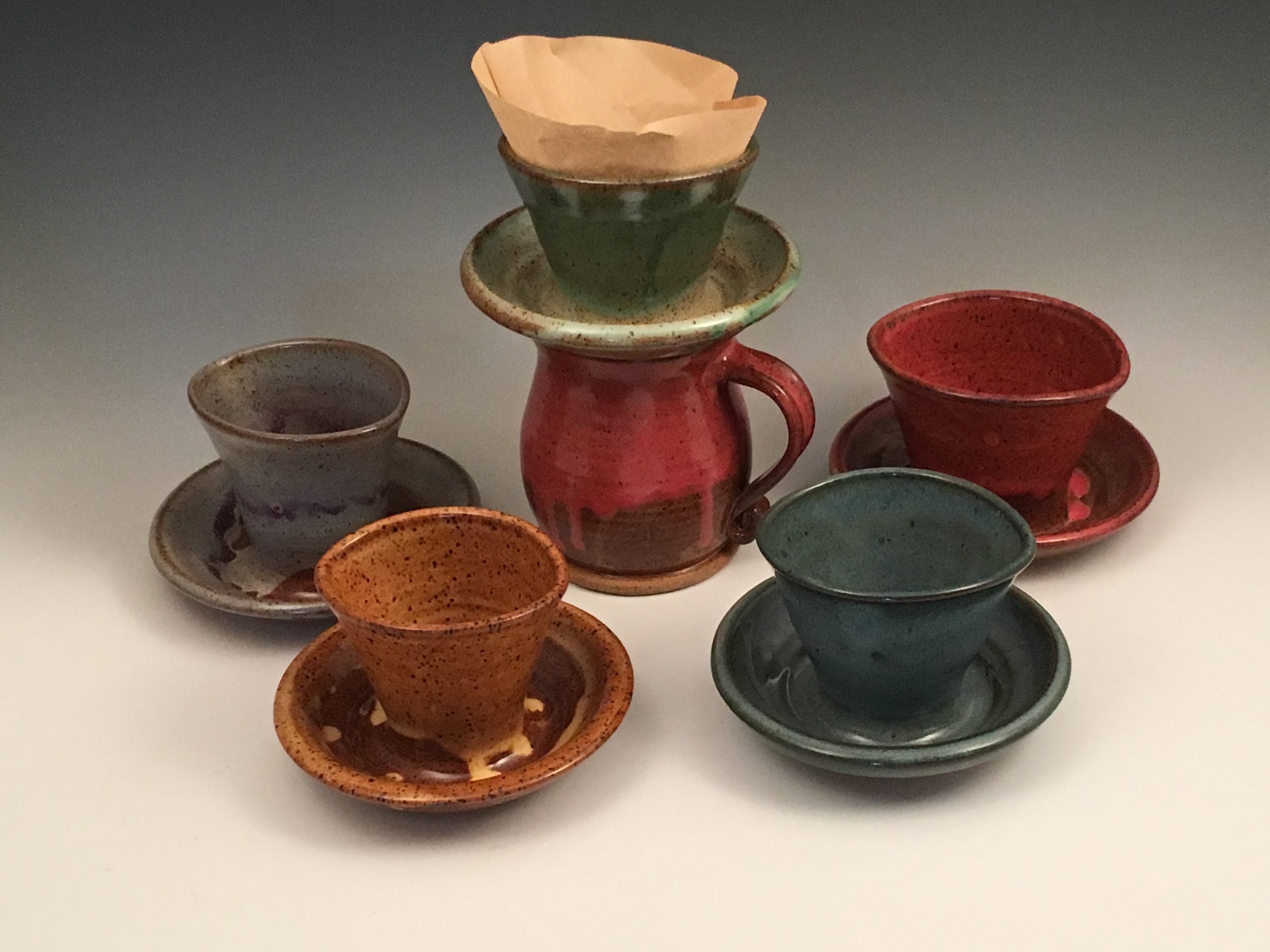 Psychedelic Coffee Mugs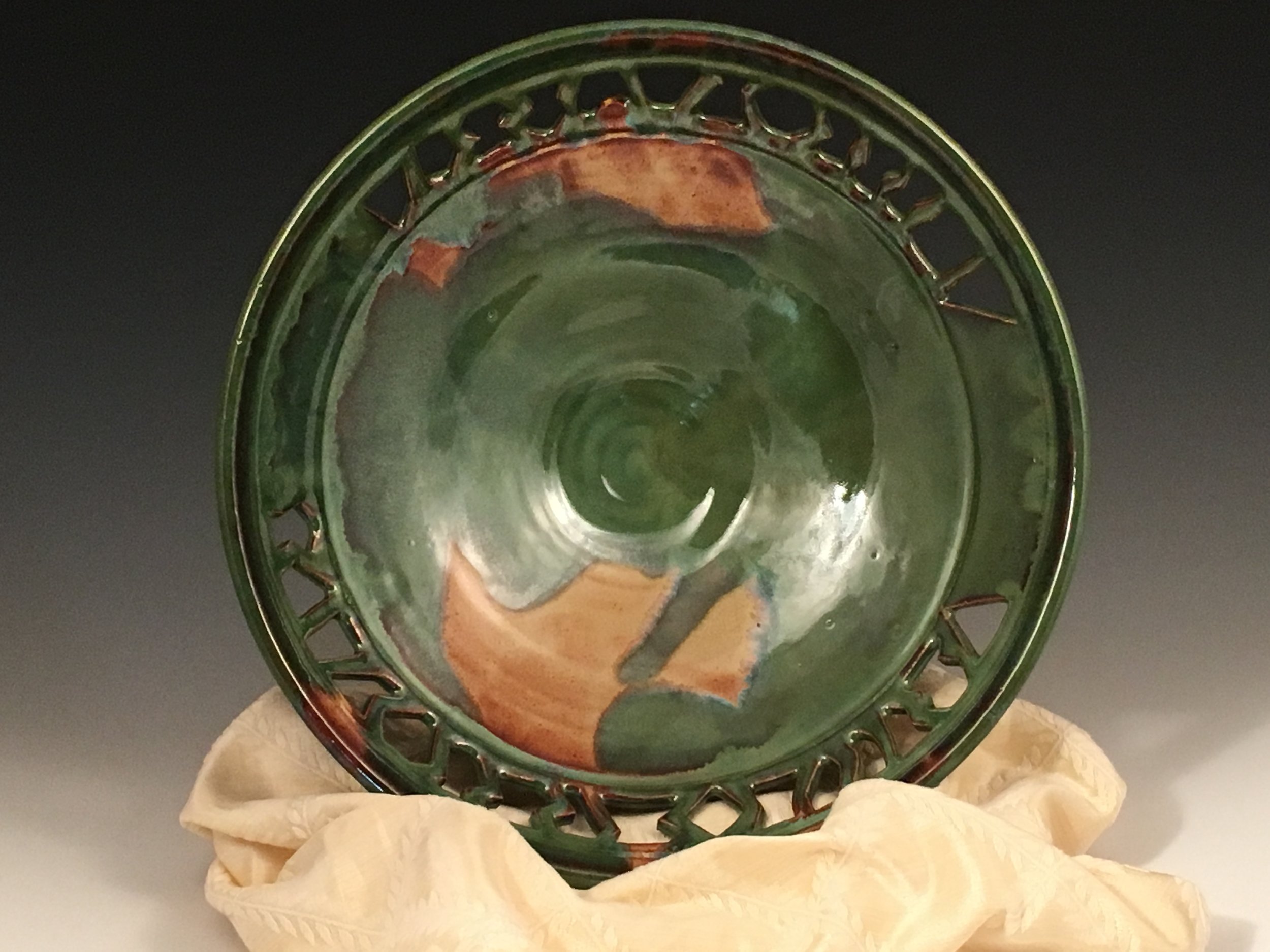 Large Carved Bowl With "Hammered Copper" Theme
Carved, lidded jars with polka-dots.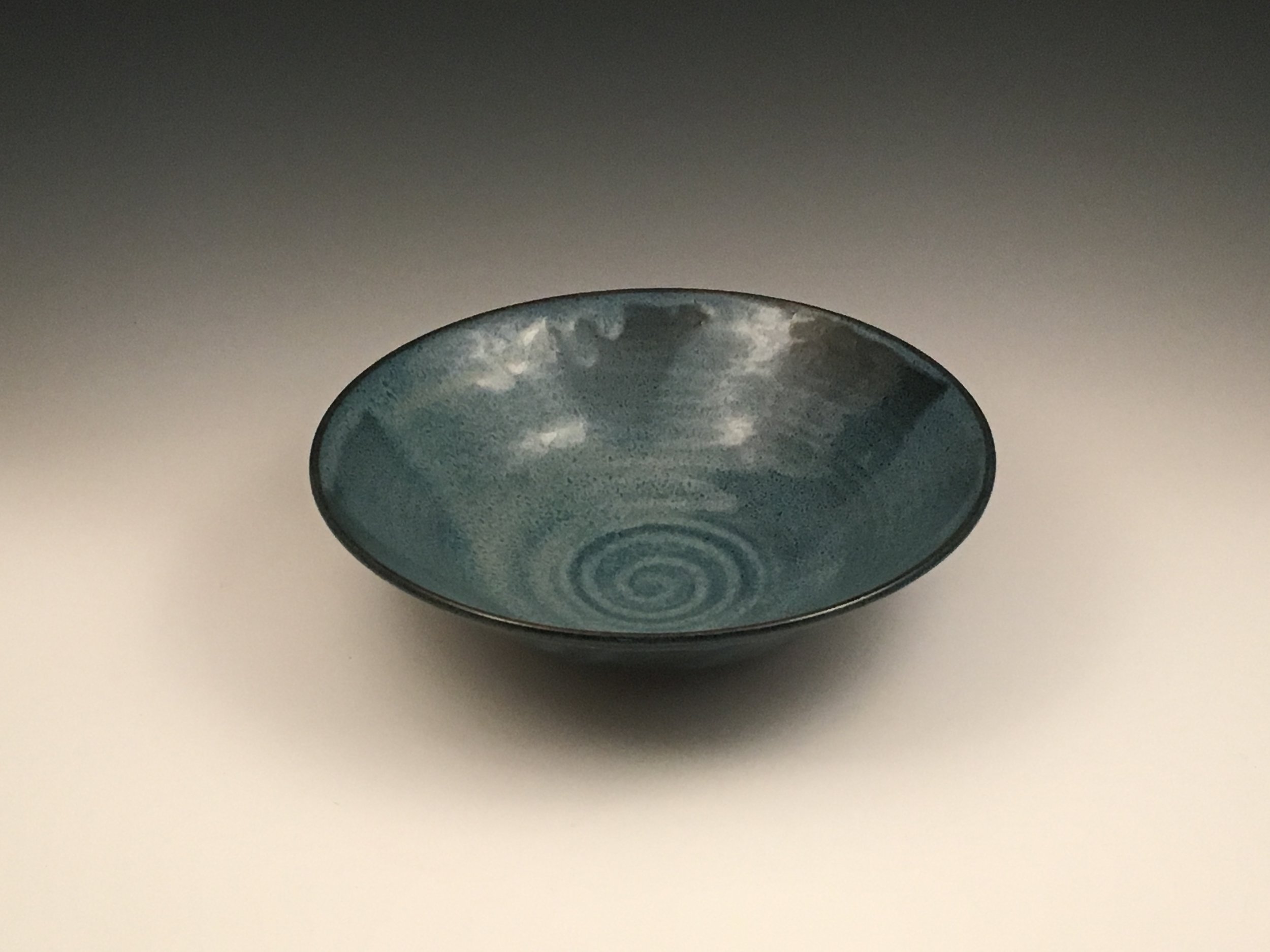 Large Fruit Bowl
Arts and Crafts style hand-carved vases.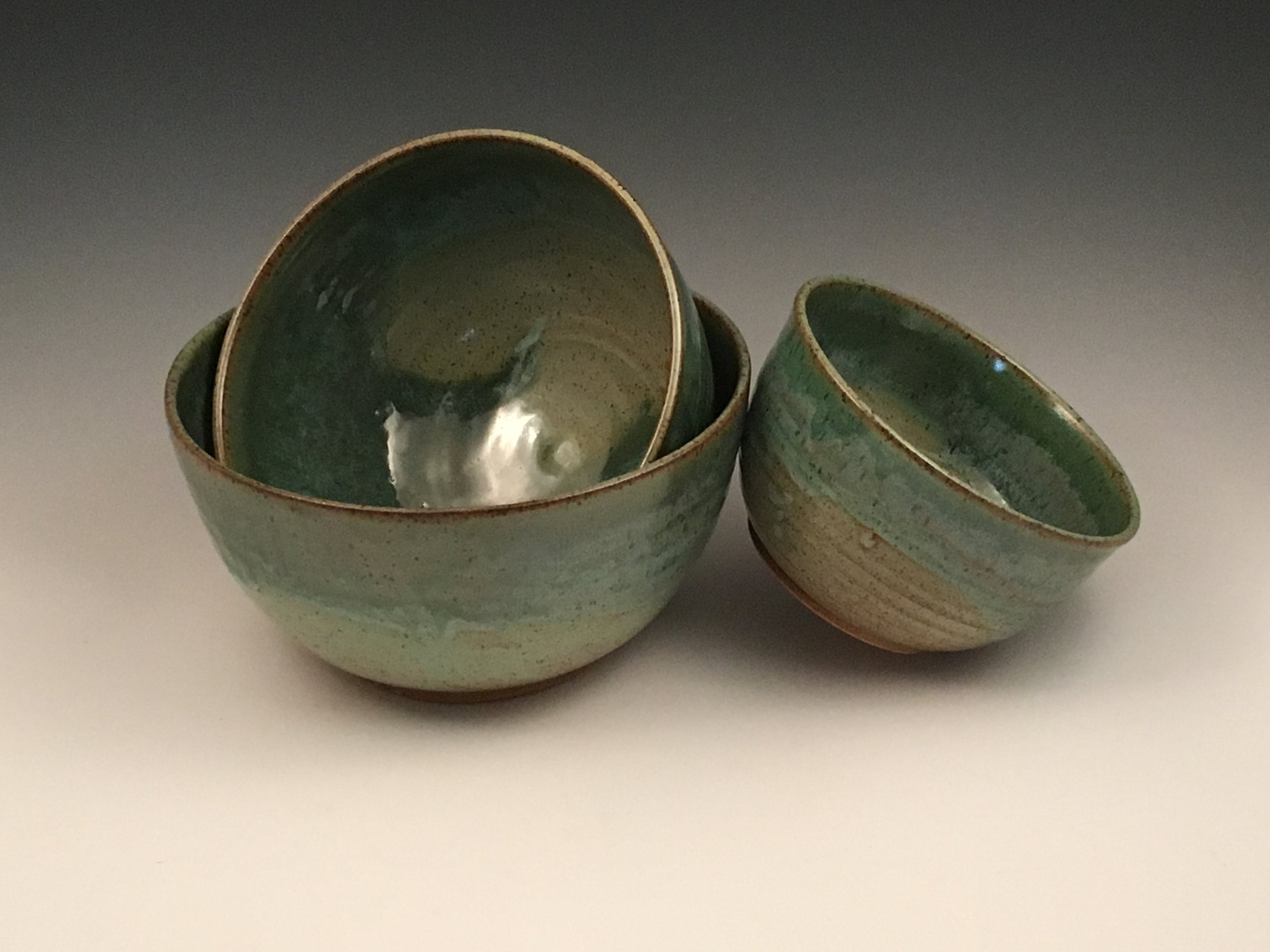 Nesting Bowls
Mugs!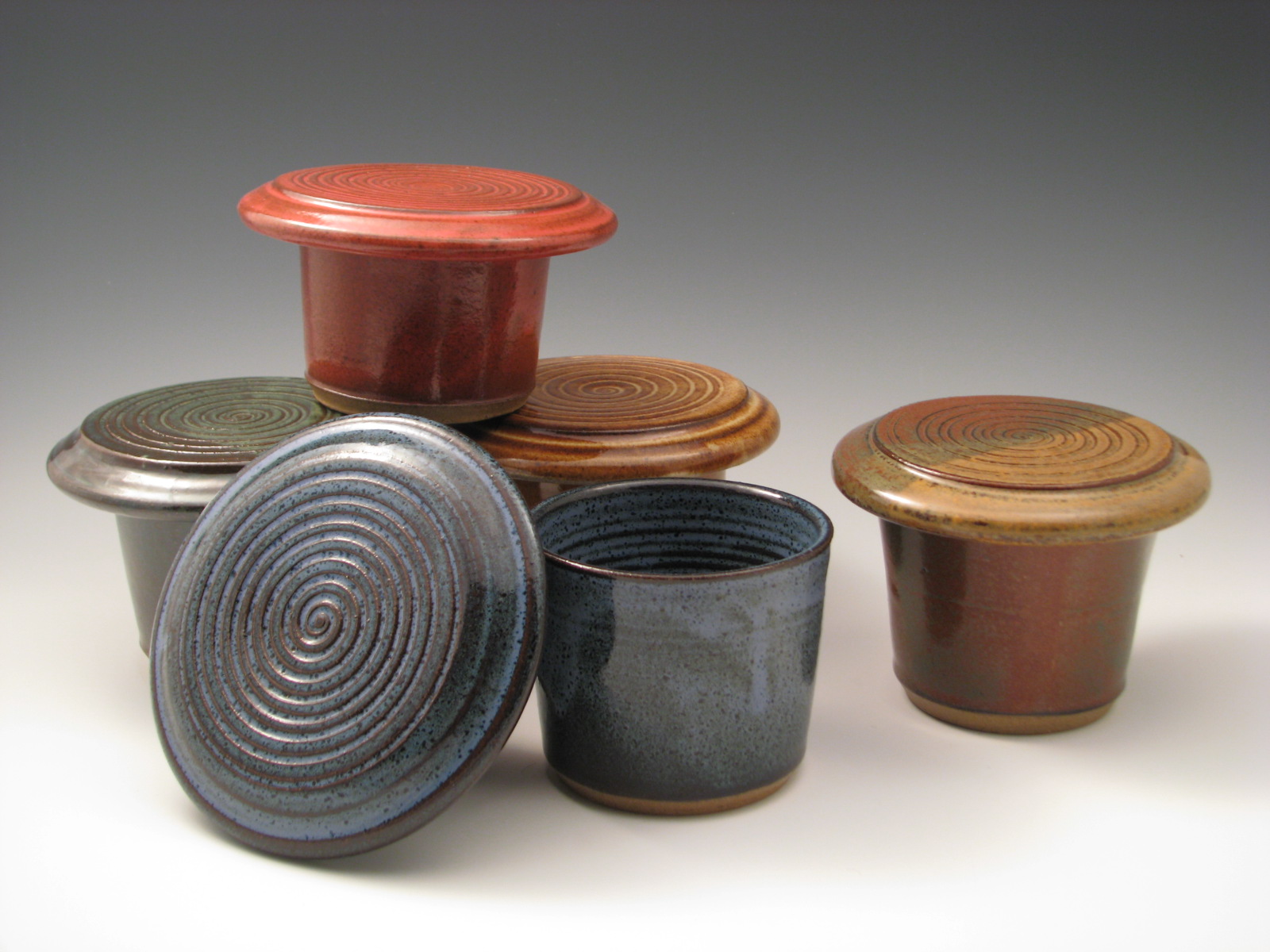 Berry Bowls!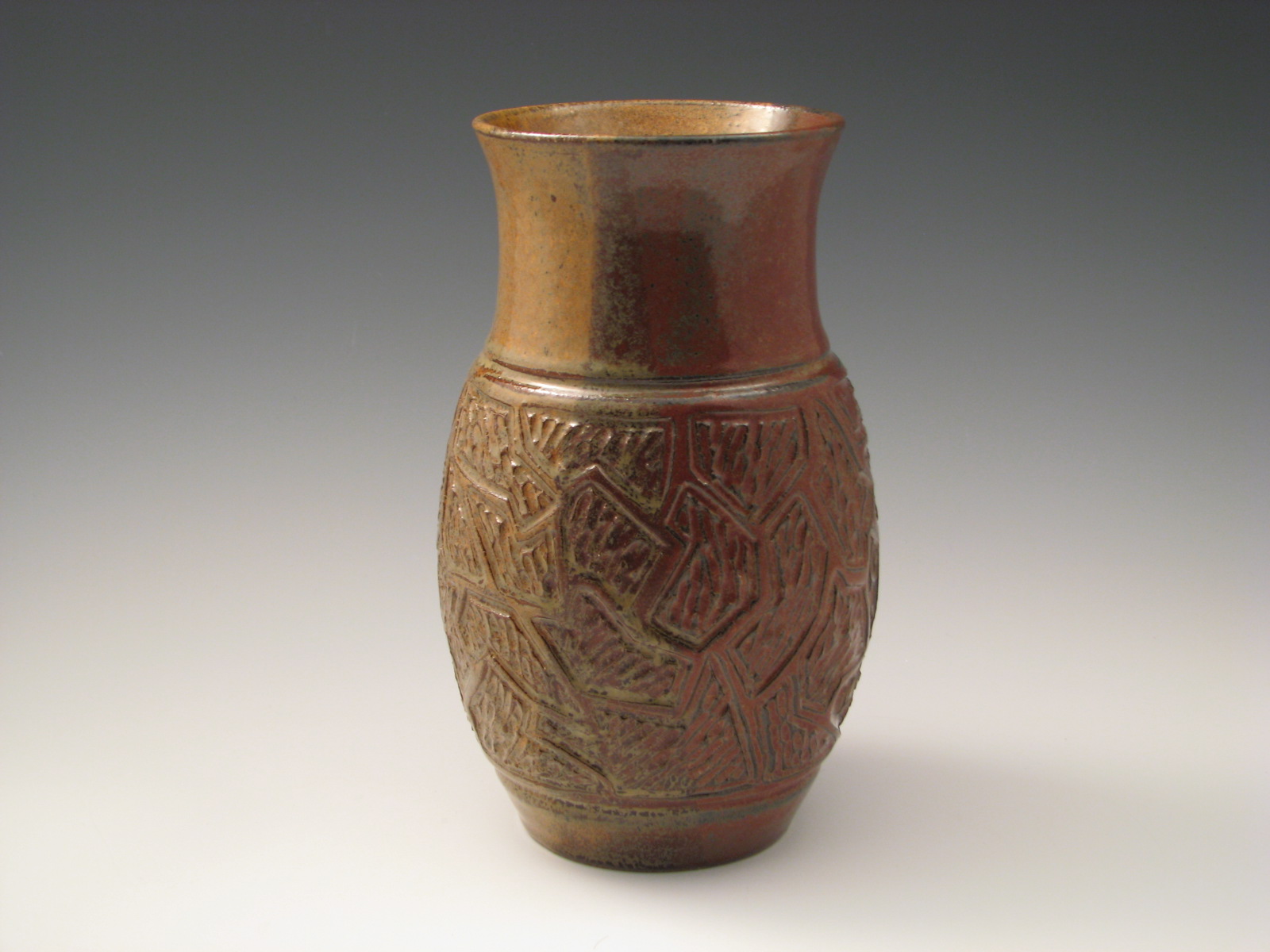 Tall Carved Lamp with "Winter Tree" Theme
Microwave Apple Bakers!
Tall Carved Vase, River-Rock Patter, Cobalt Blue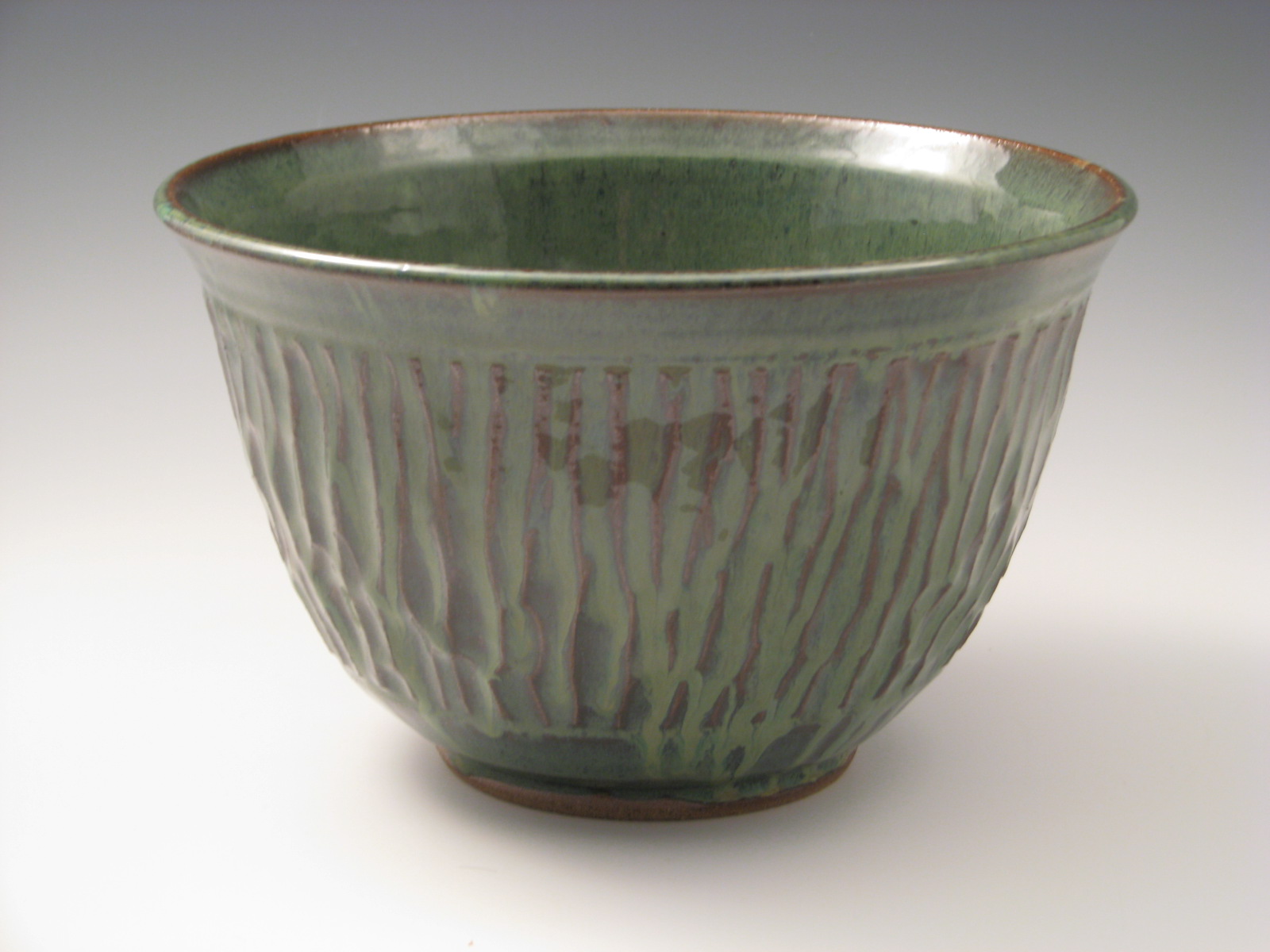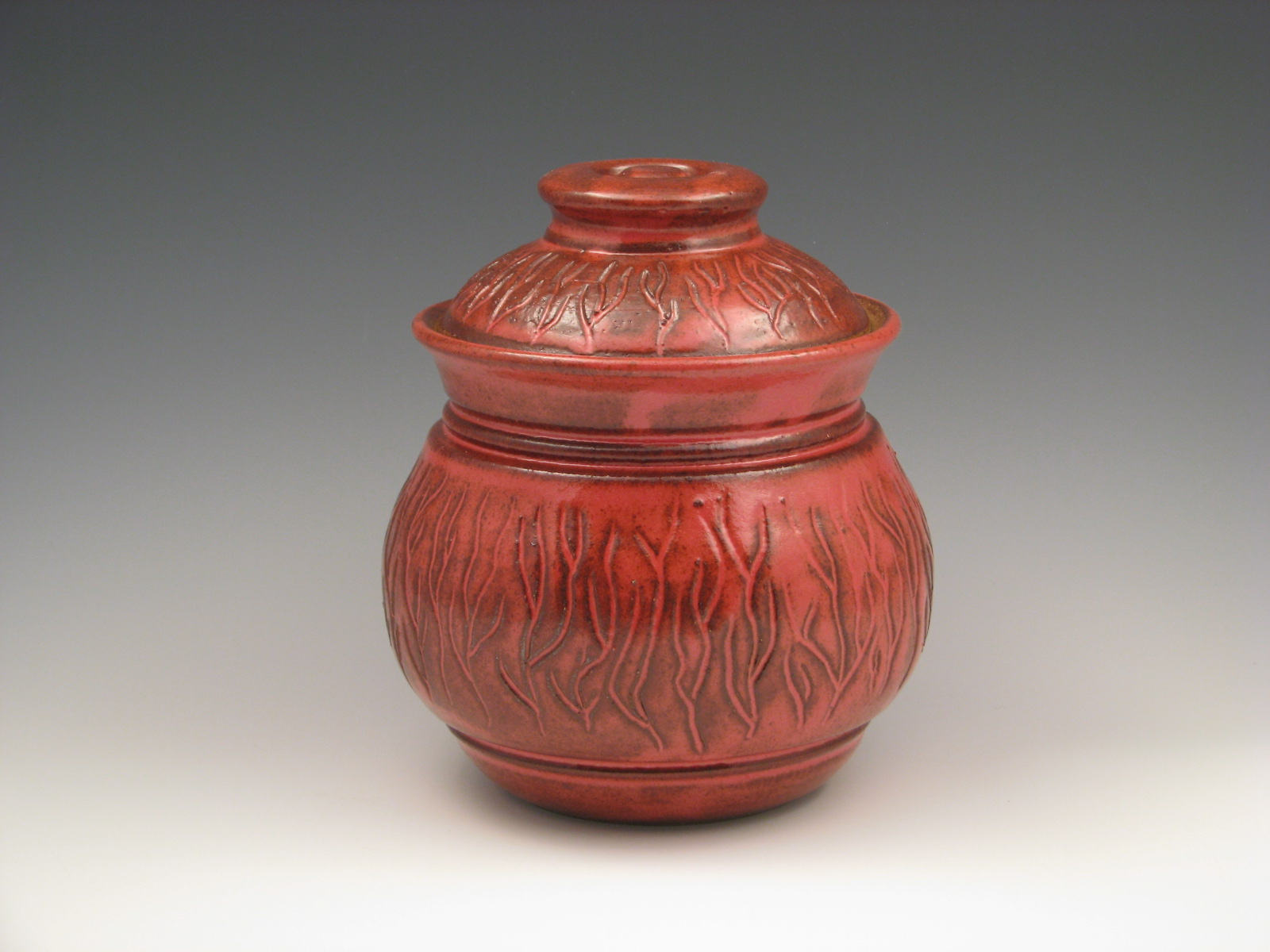 Tall Carved Lamps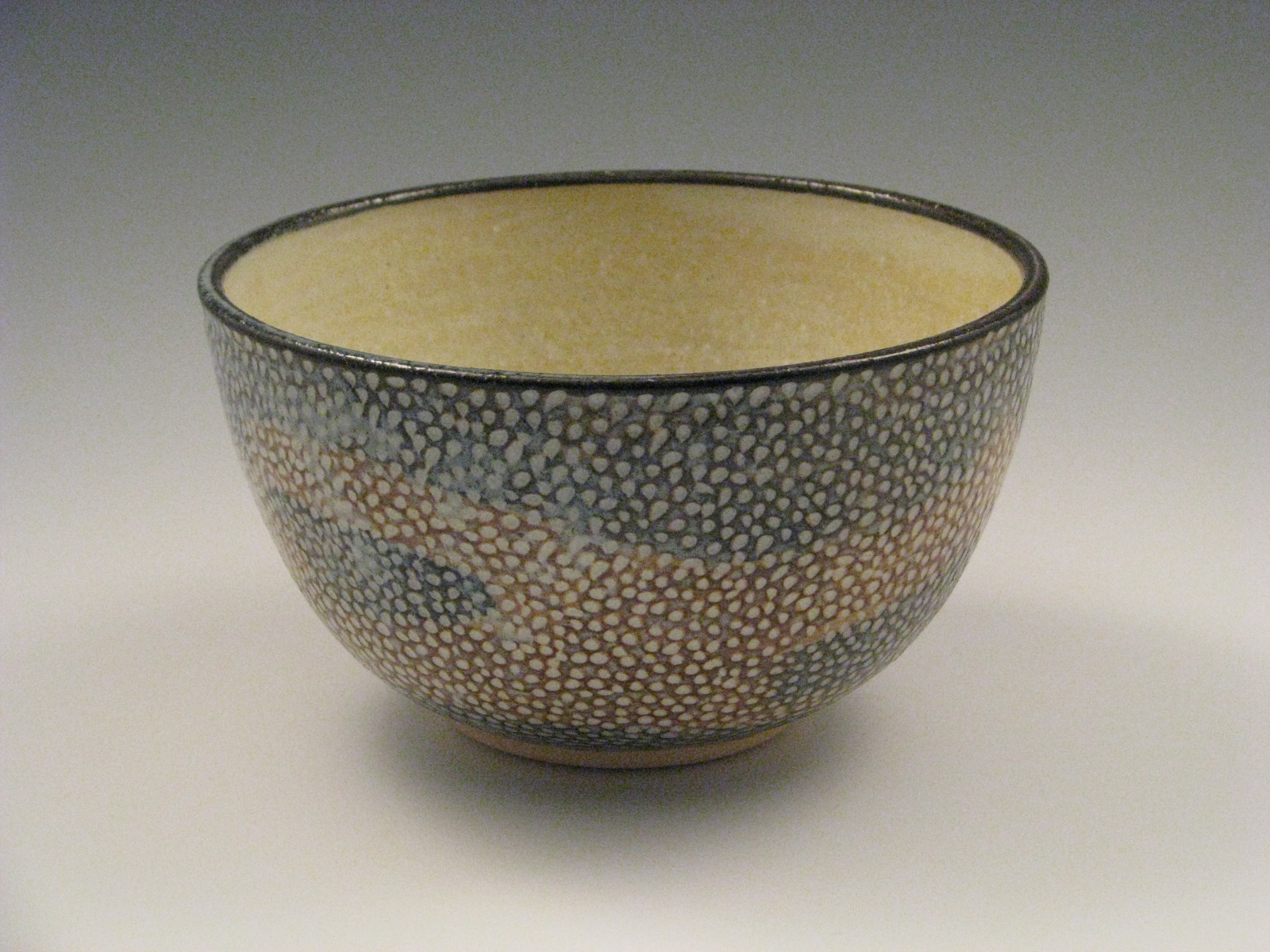 Tall Vase
Nesting Bowls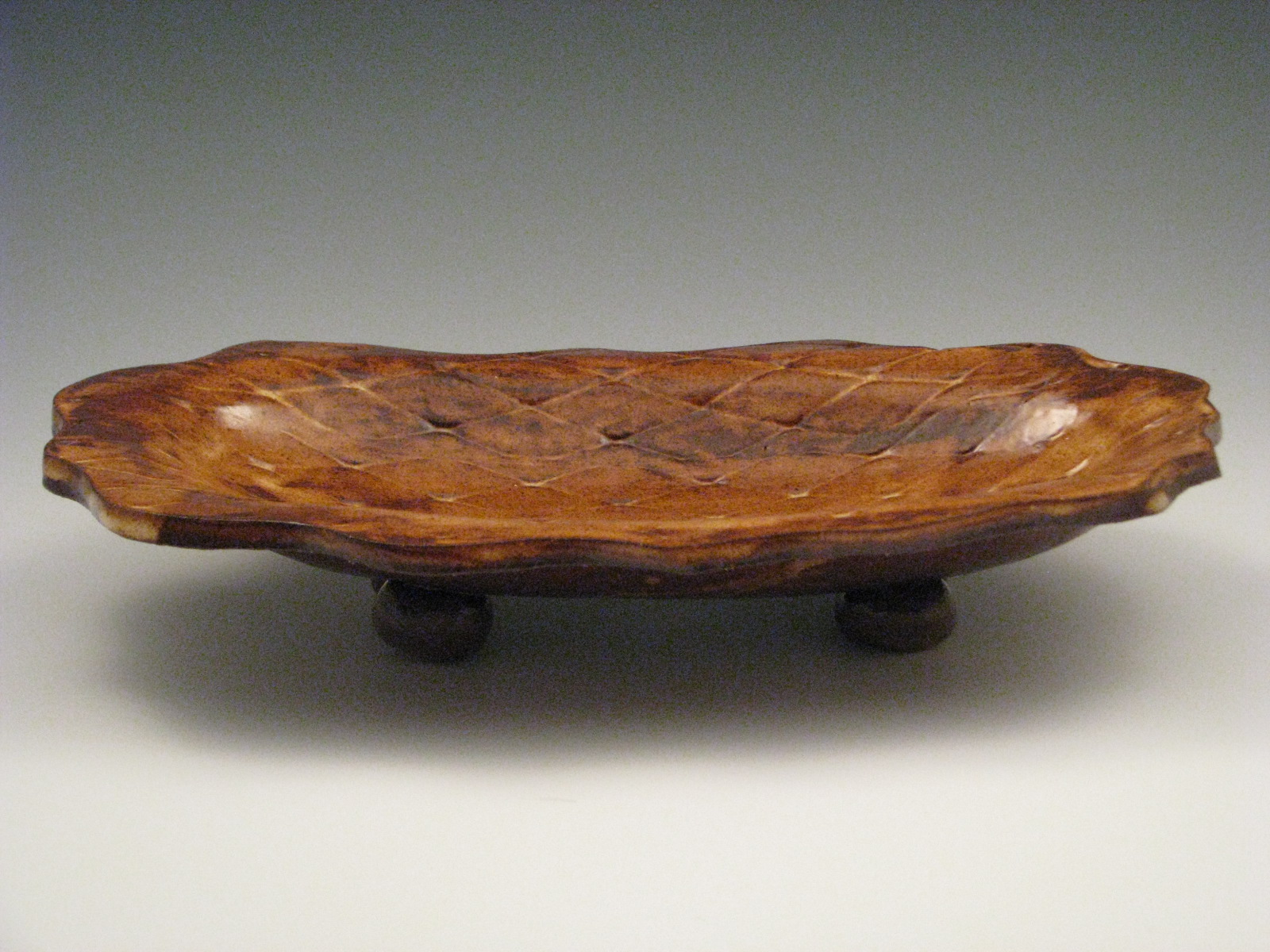 Espresso Cups and Saucers
Carved Vases With "Leafy Vine" Pattern
Soup Cups
Small Lamp with Carved Wheatgrass, Copper Patina
Hand Carved Vase with "River Rock" Pattern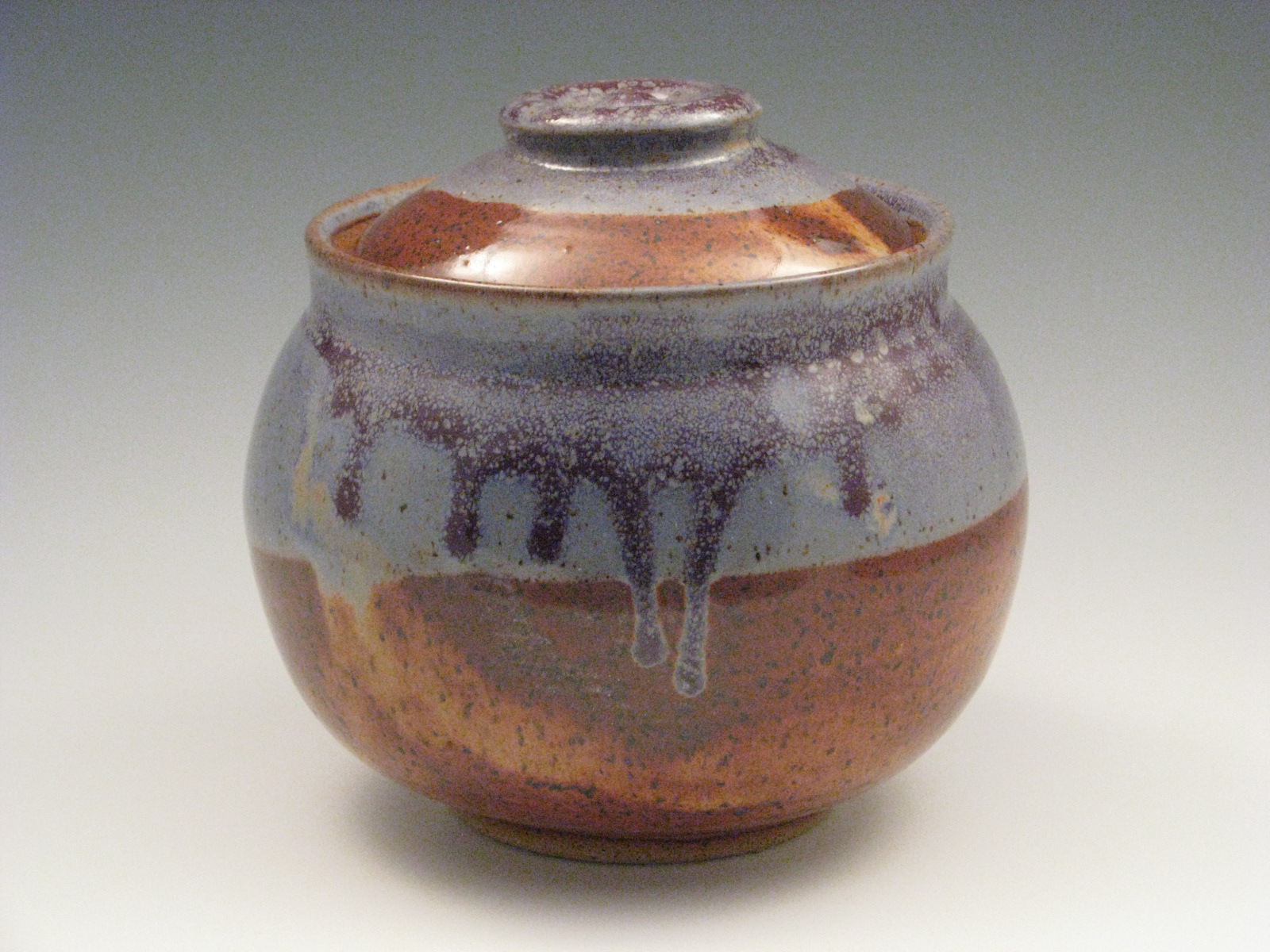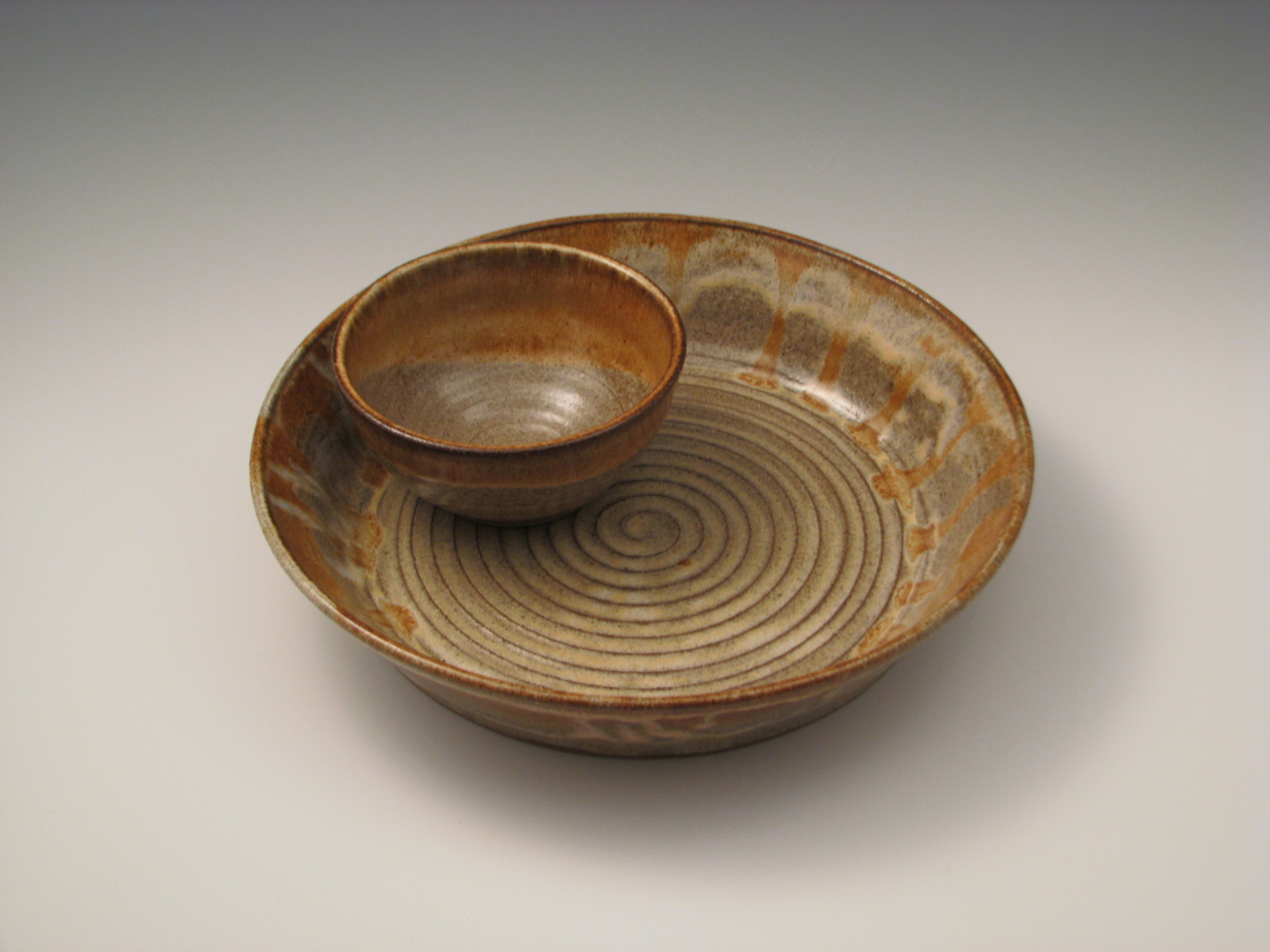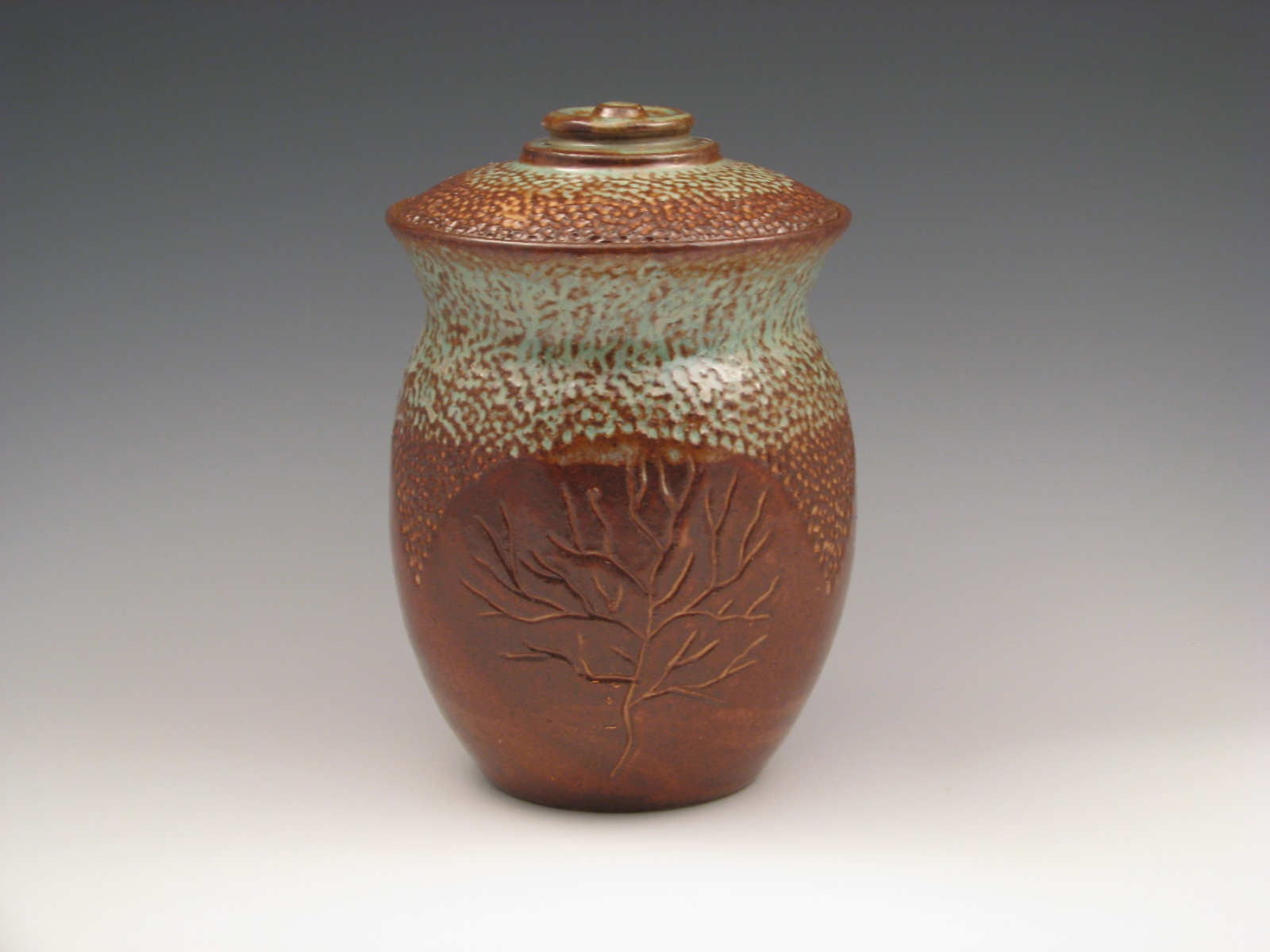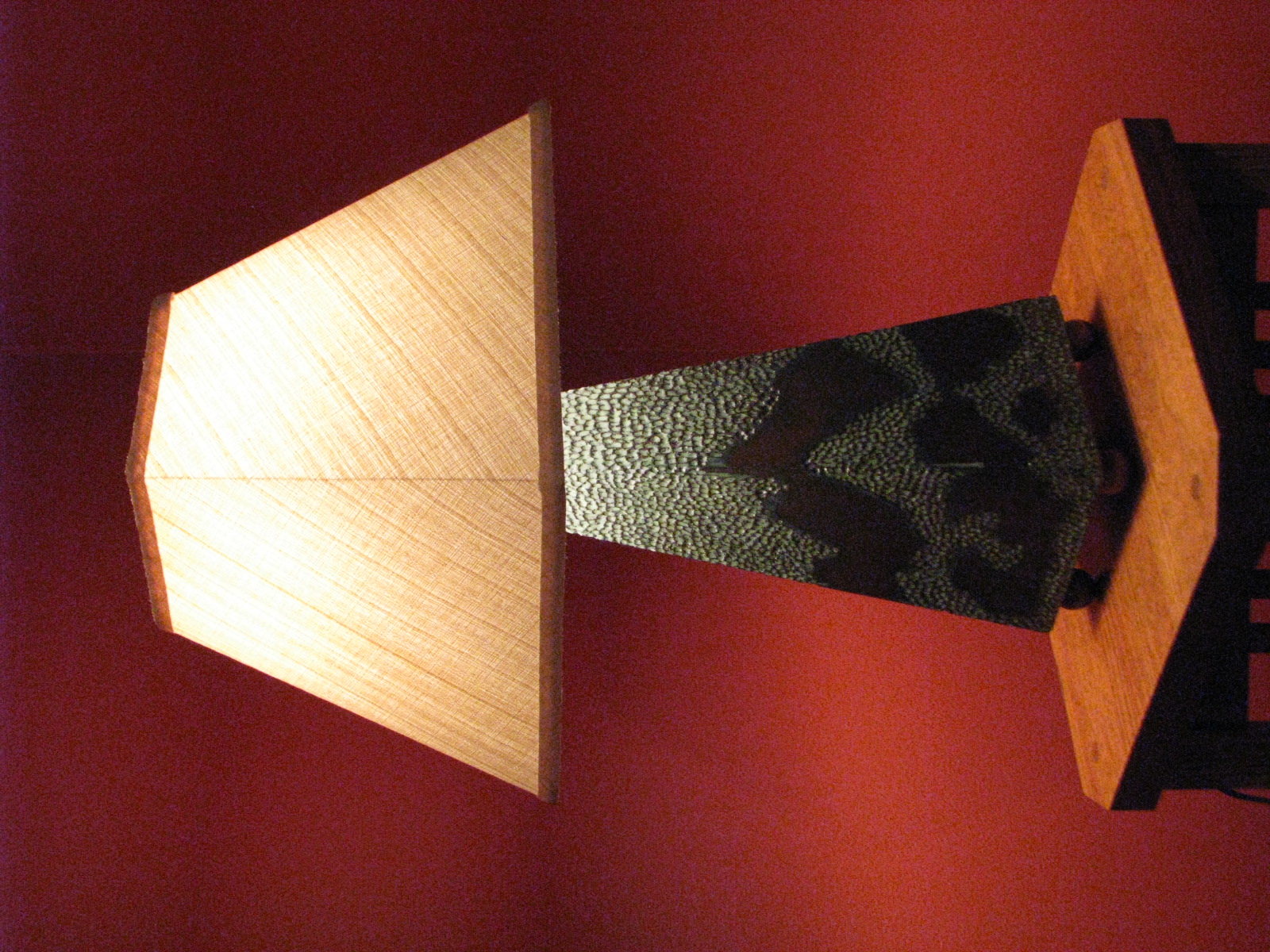 Large Lamp, River Rocks Theme, Dark Greens
Vase
Mini Chip/Dip
Tall Lamps With Polka-Dot Pattern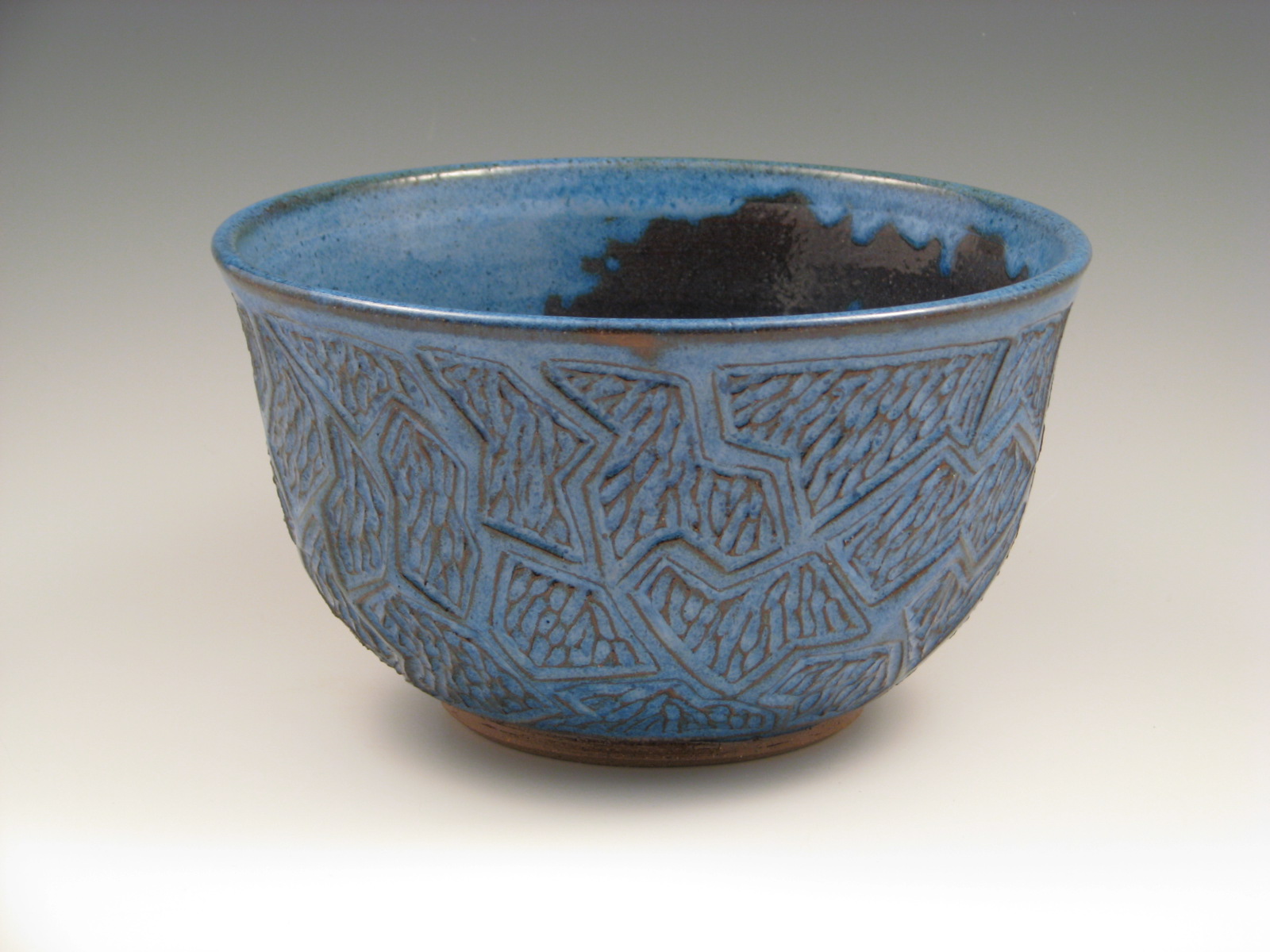 Vases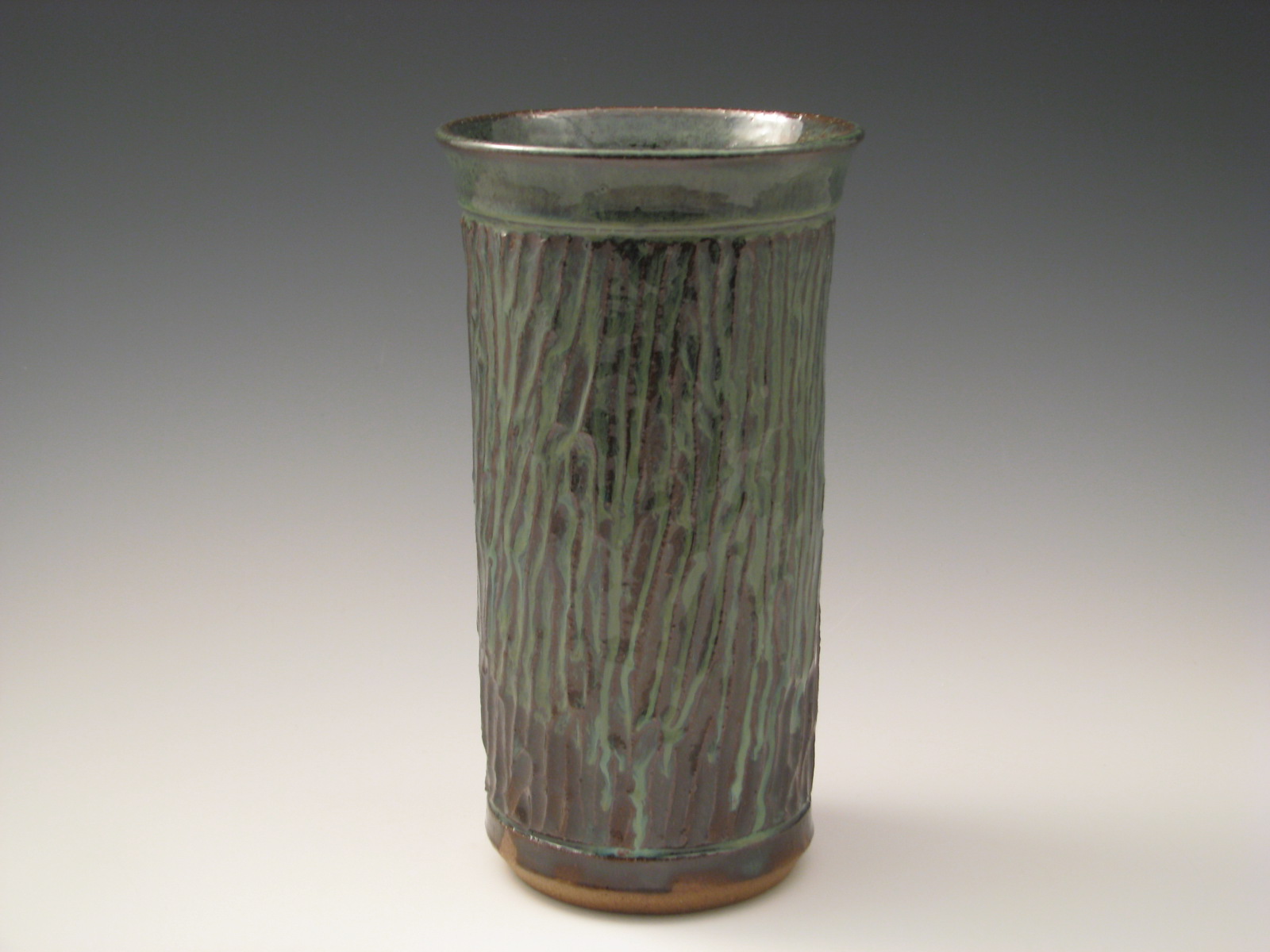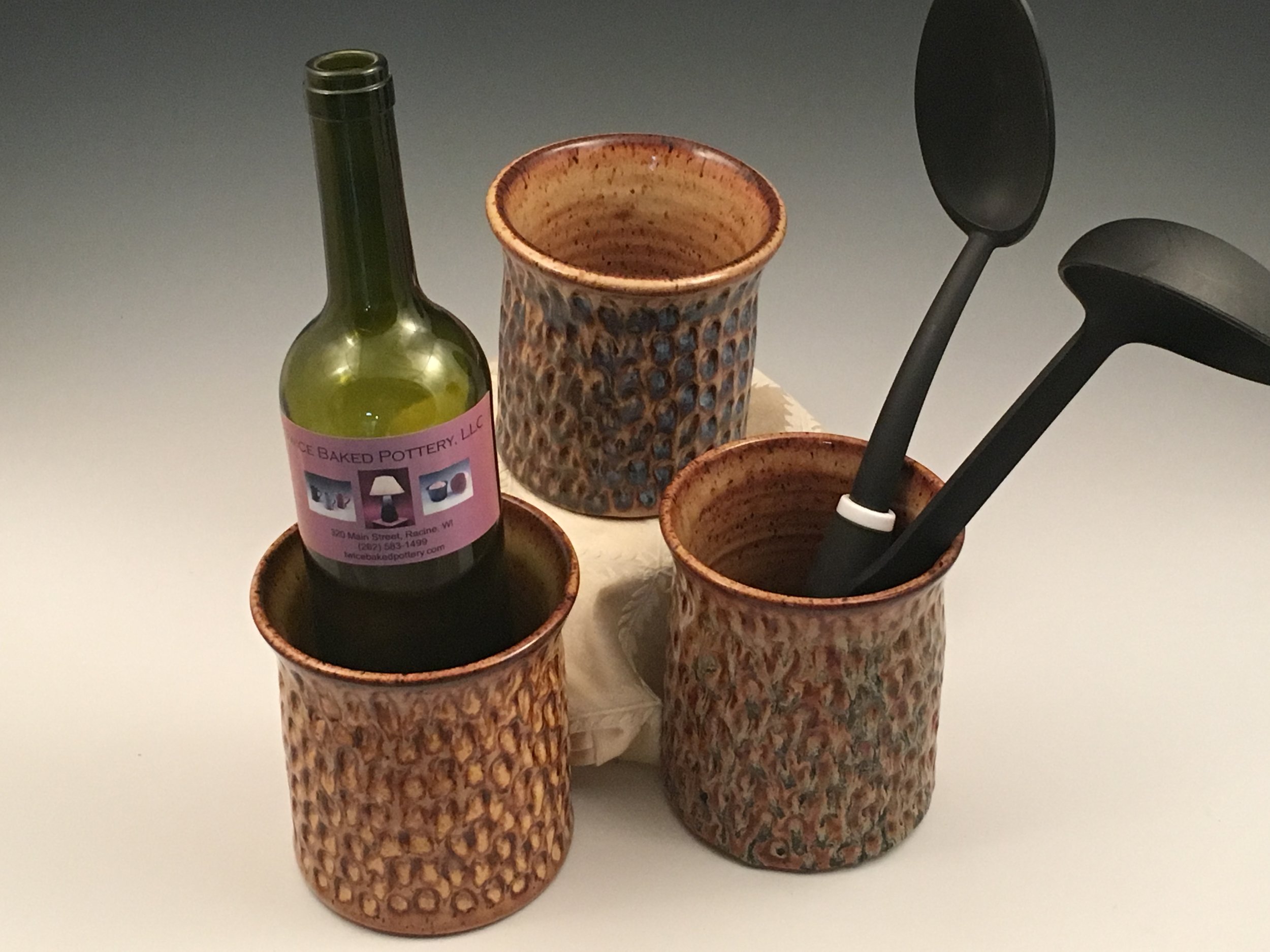 Wine Chiller / Utensil Holder
Small Mixing Bowls with Handles and Spouts
Tall Carved Vase with "Winter Tree" Theme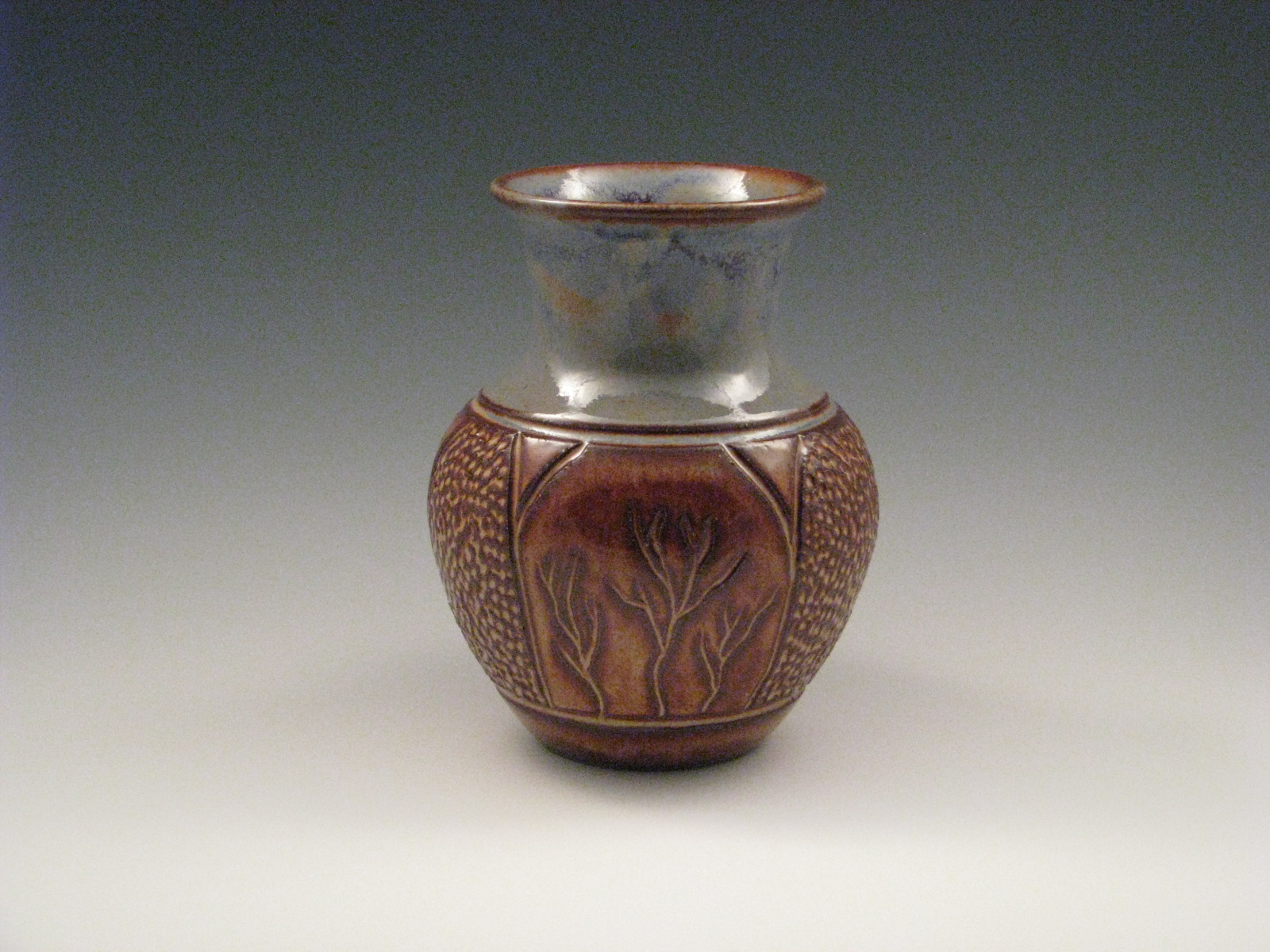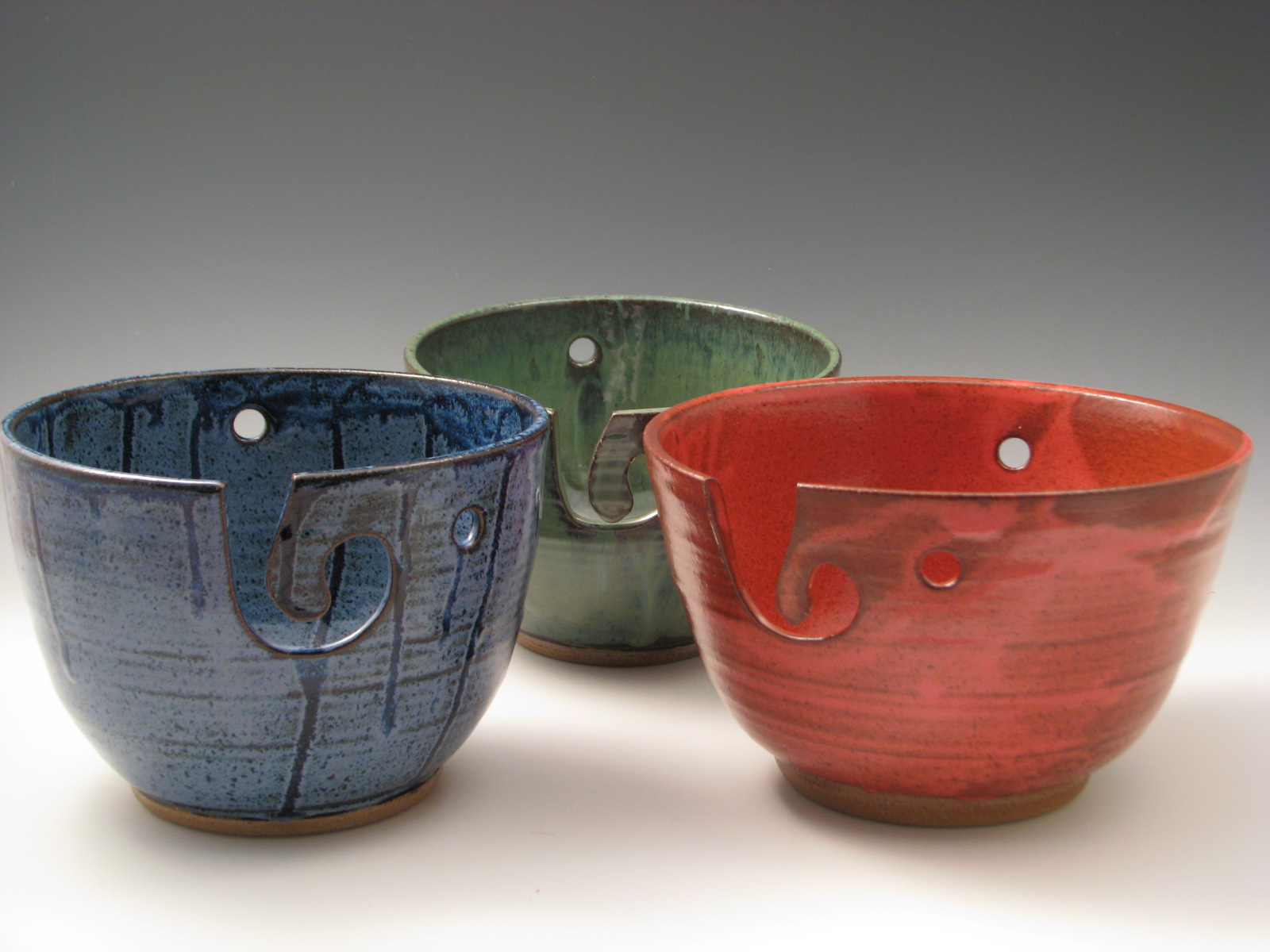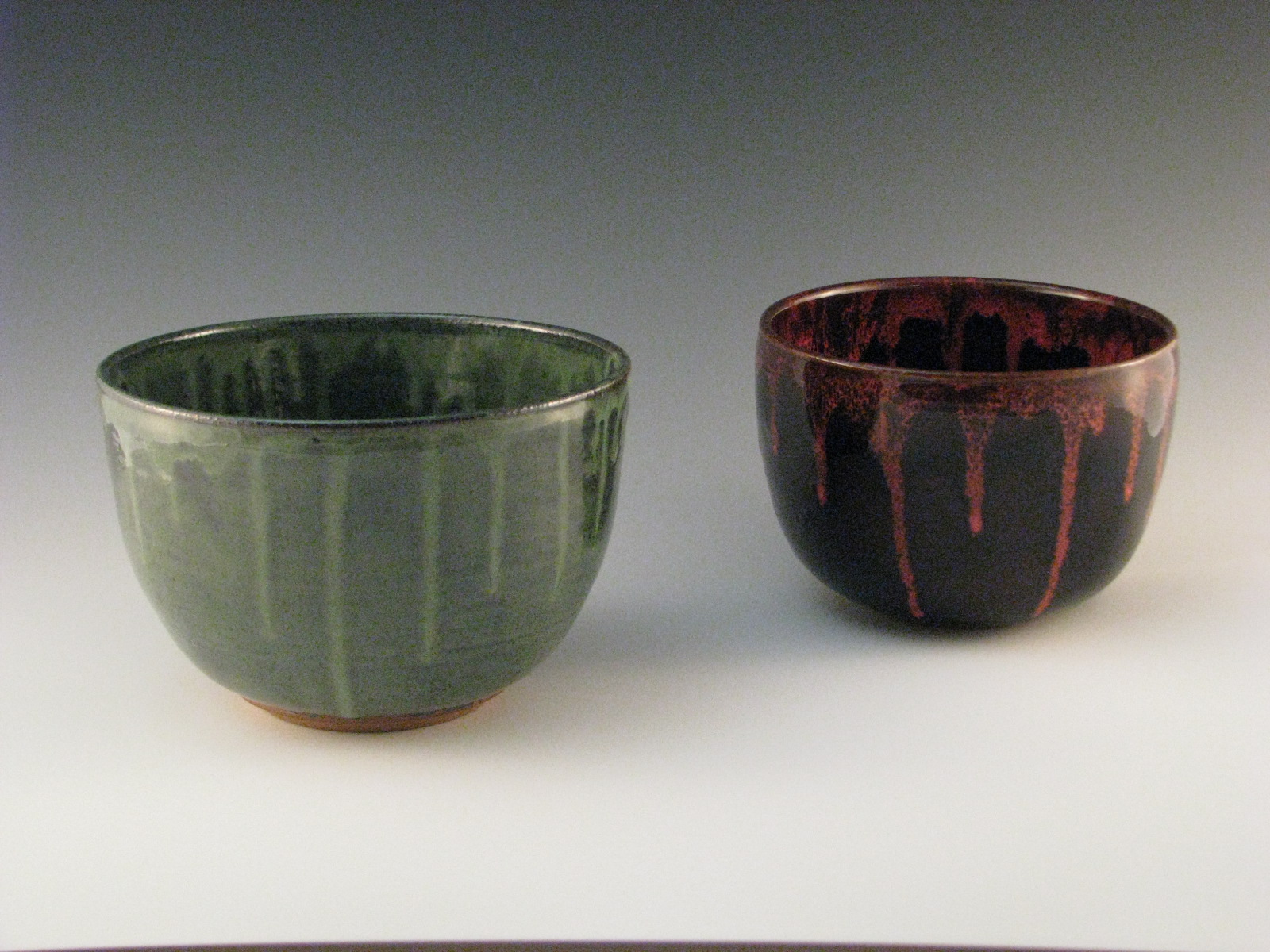 Medium Serving Bowls
These serving bowls provide height at the table and deliver the added bonus of keeping food warm a bit longer than the traditional shallow bowls.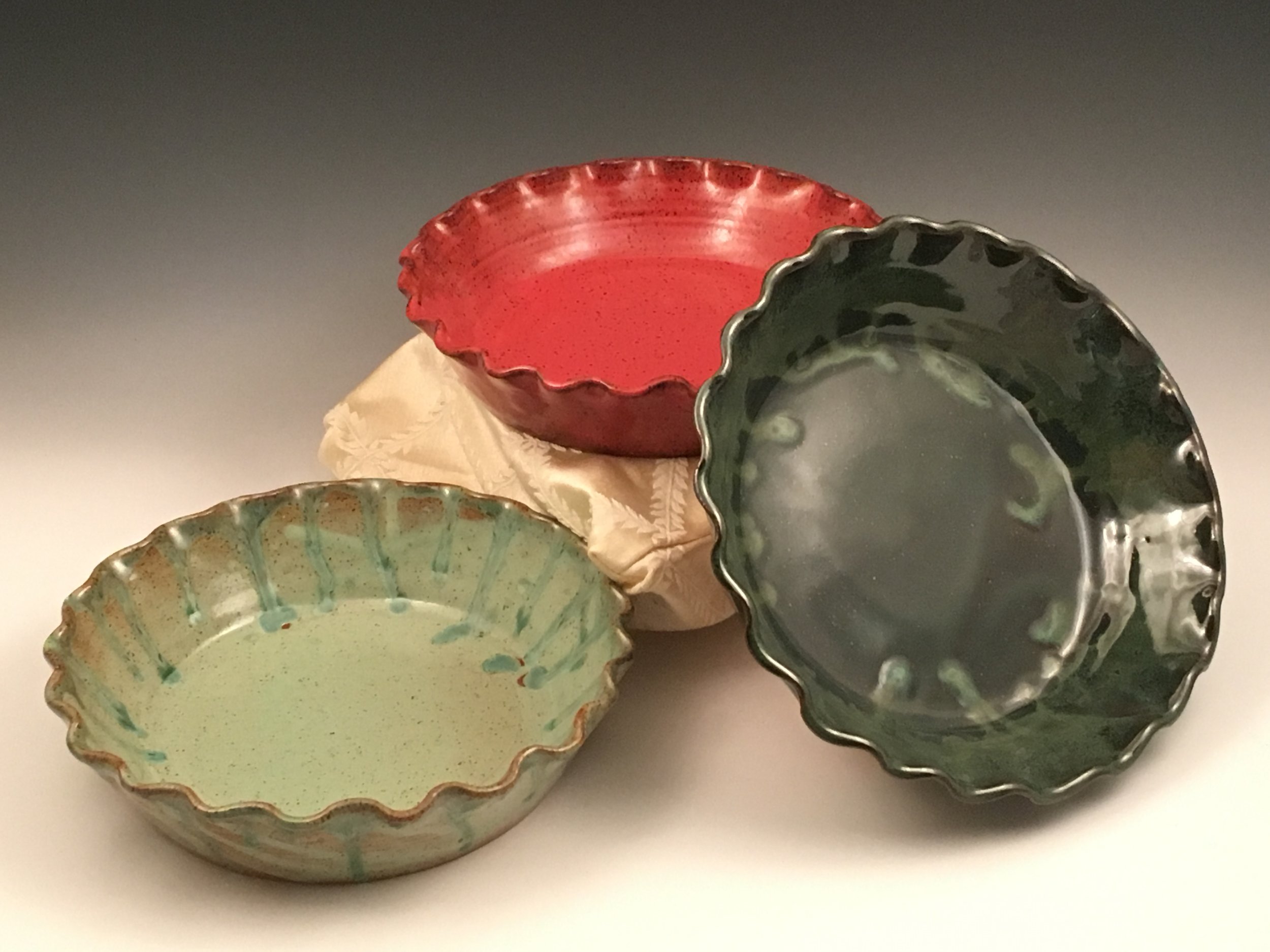 Pie Plates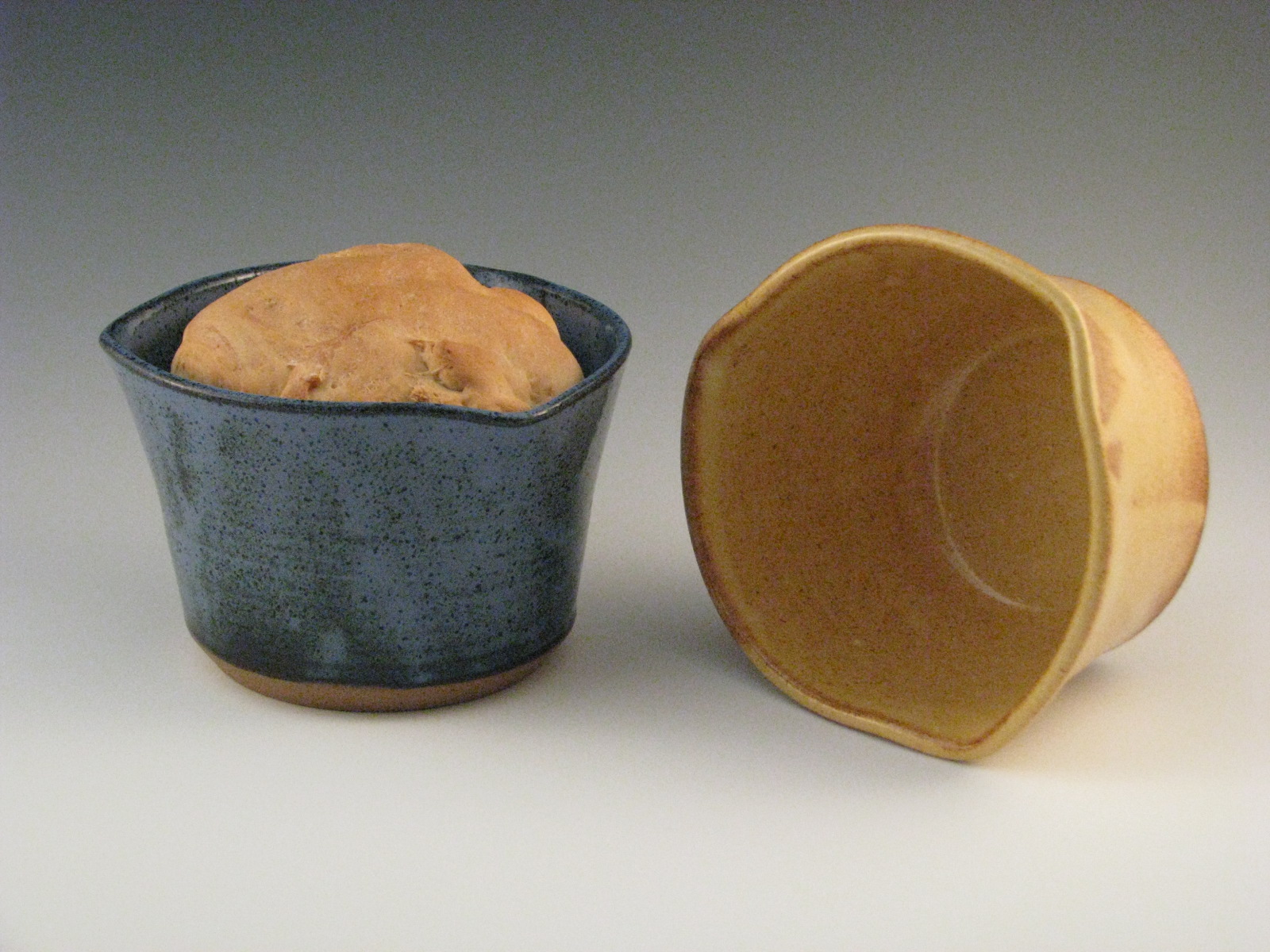 Breadbakers
Stylish though functional.
Large Teapots with Tall Handles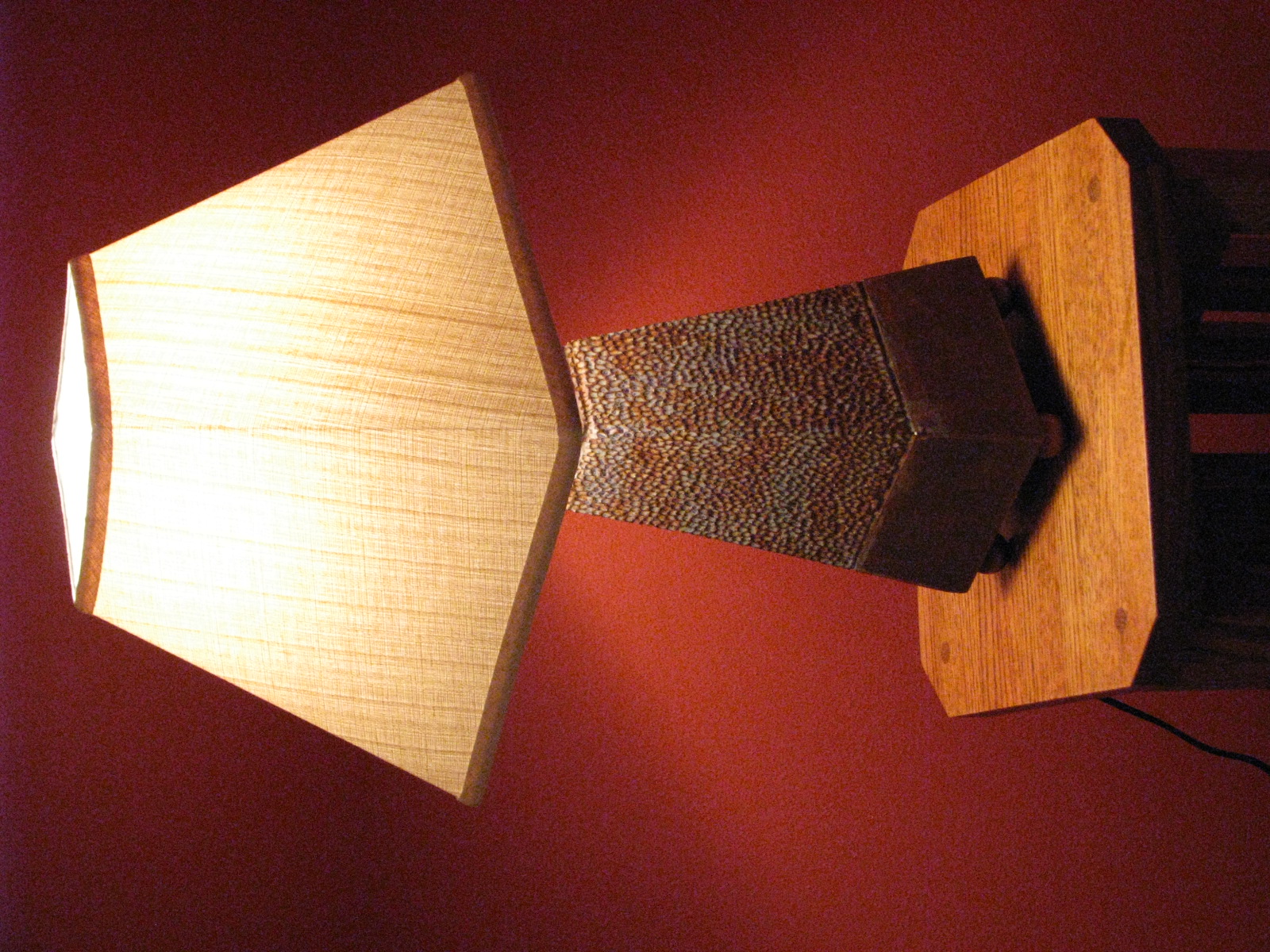 Large Lamp, Hammered Copper Theme, Purple Over Shino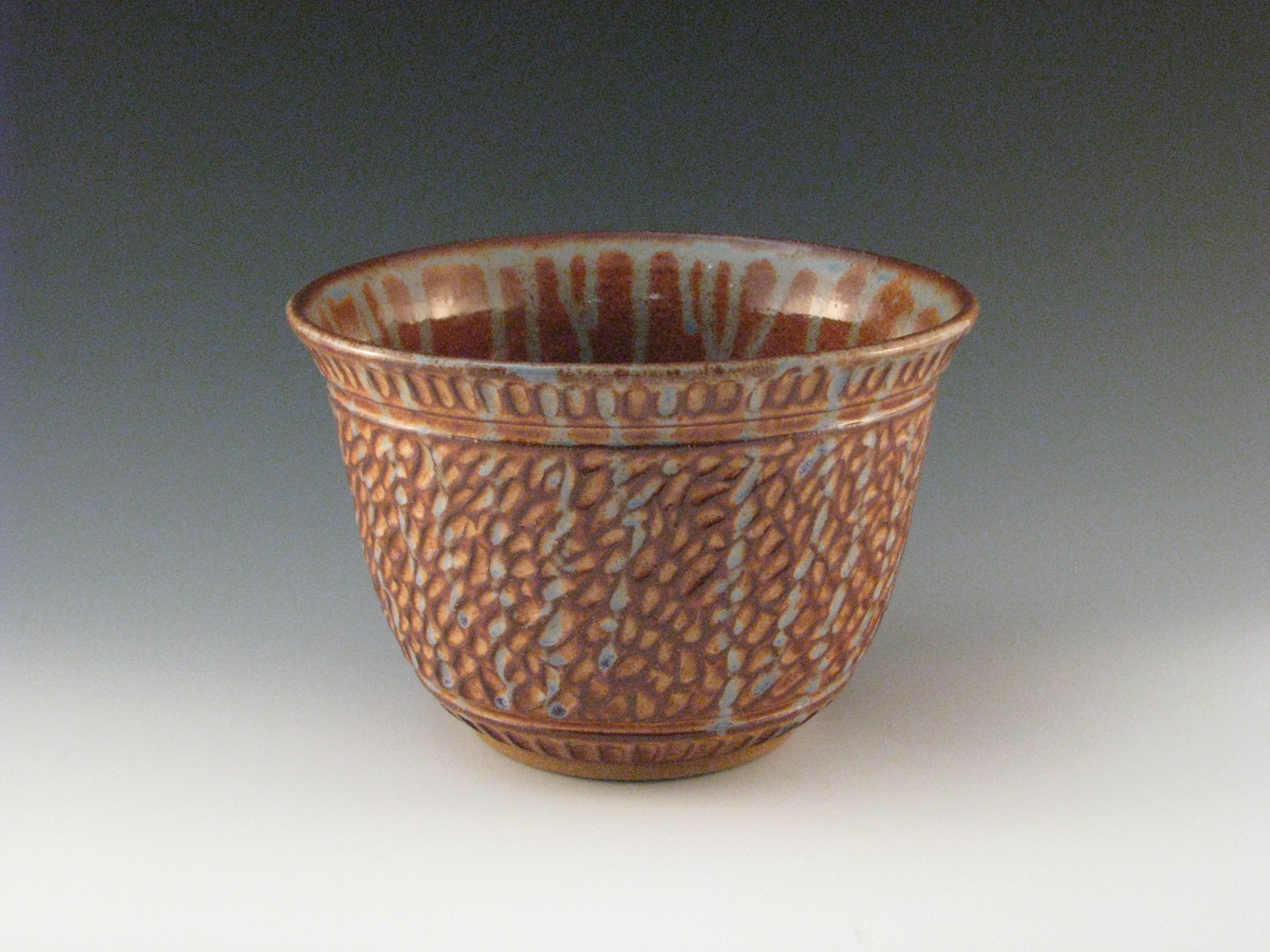 Tall Carved Bowl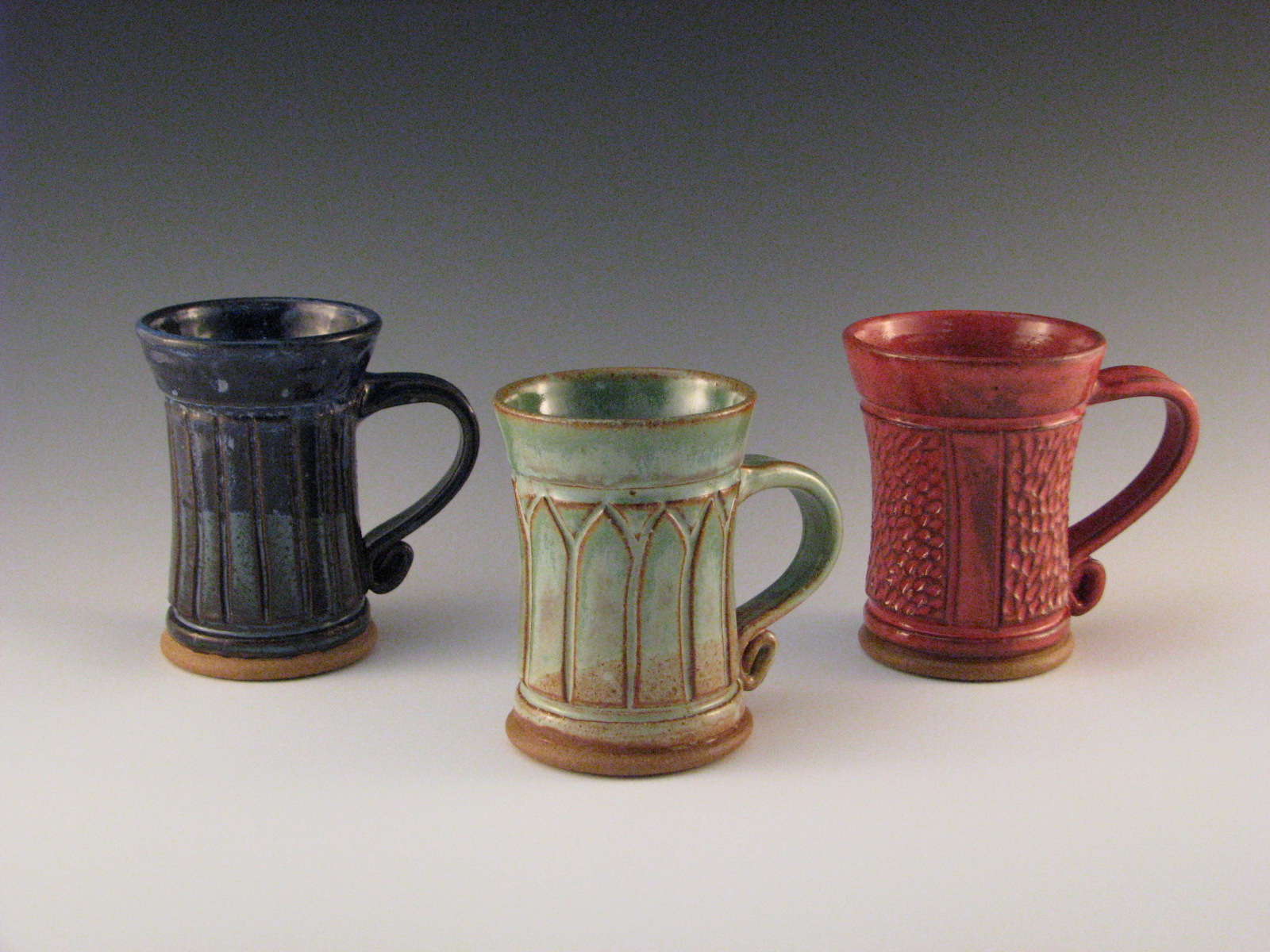 Carved Mugs
All coffee mugs are wheel-thrown, hand-carved, with pulled handles.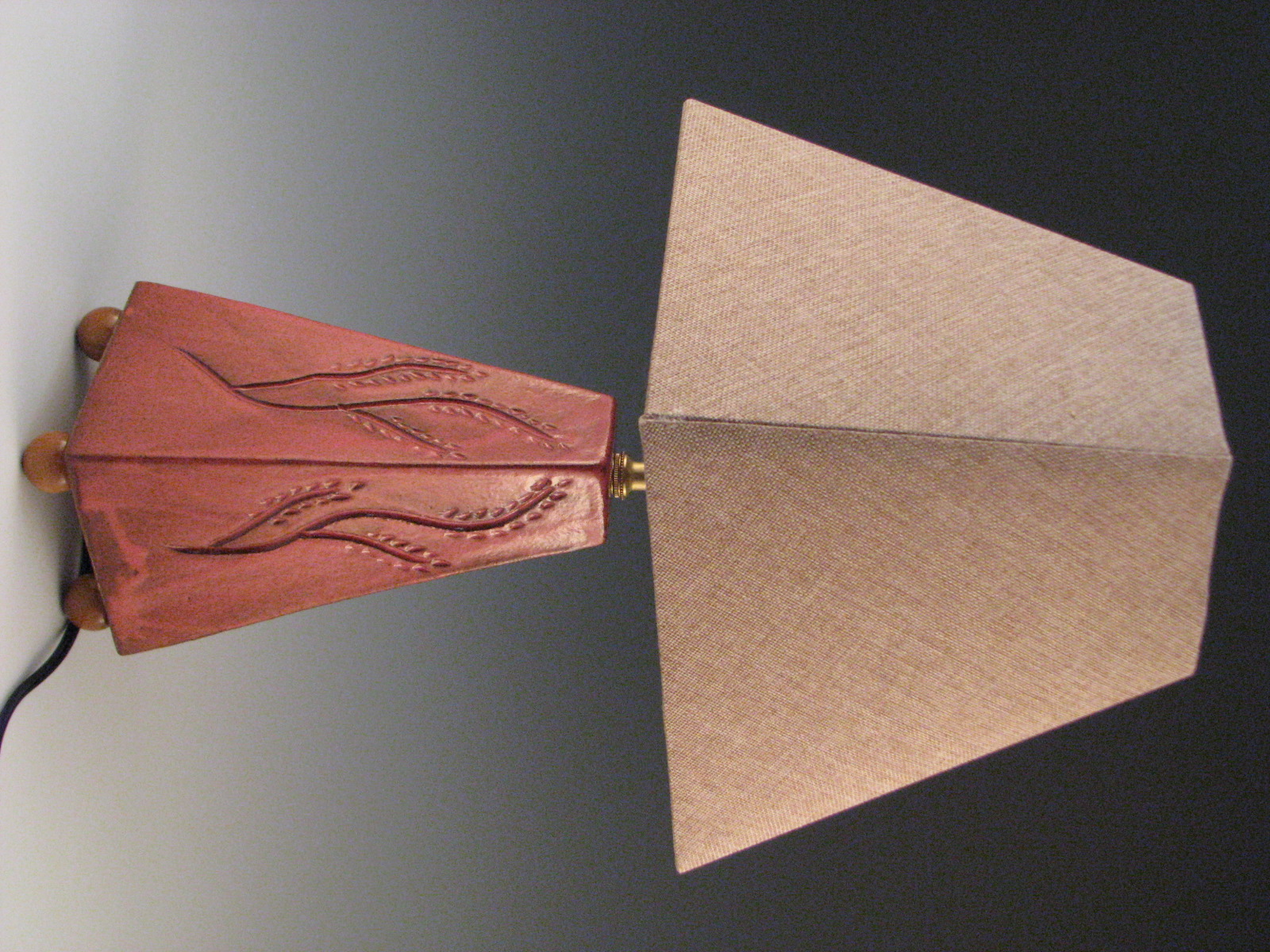 Small Lamp with Wheatgrass Theme in Cedar Shino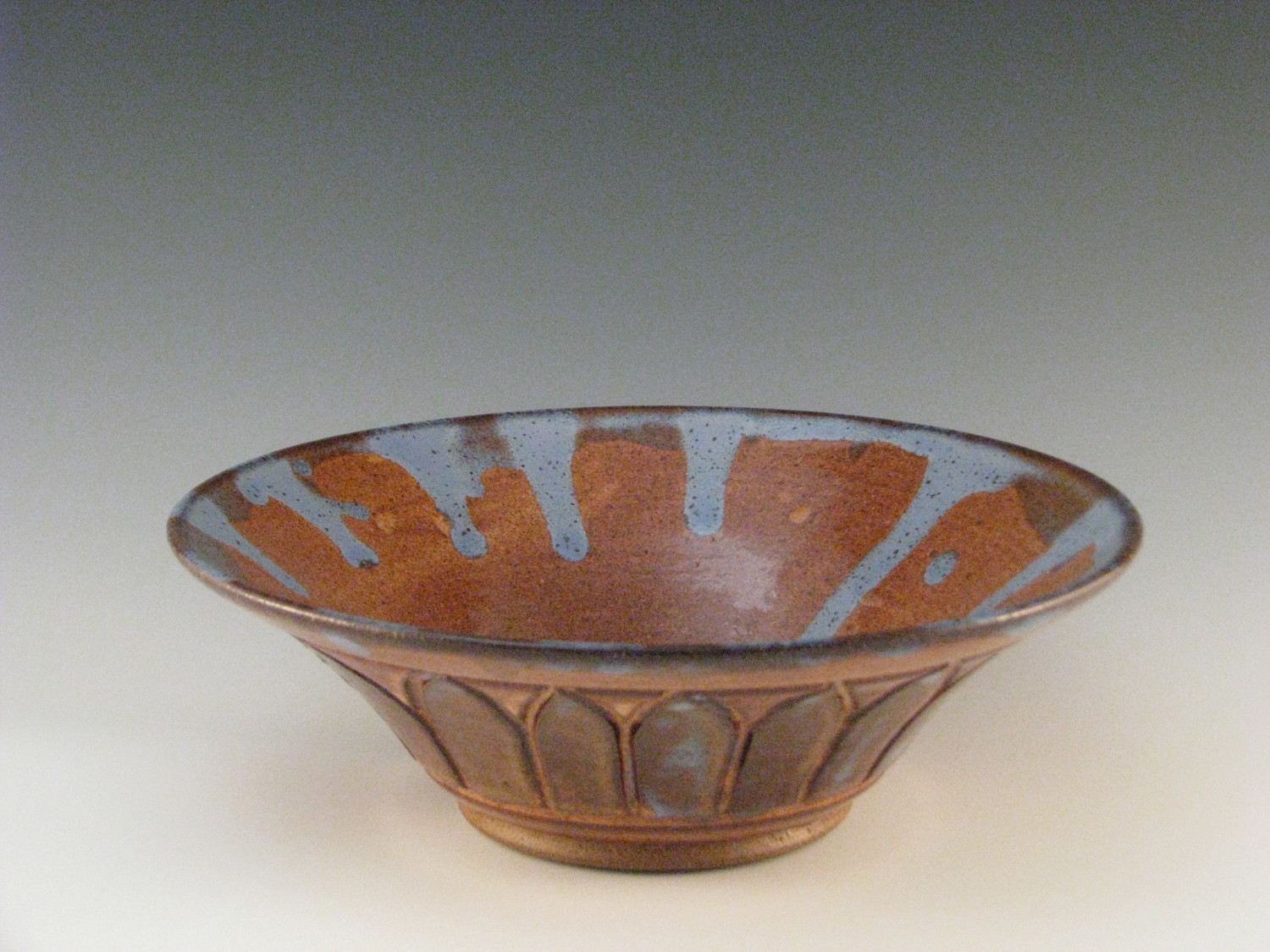 Large Carved Fruit/Serving Bowl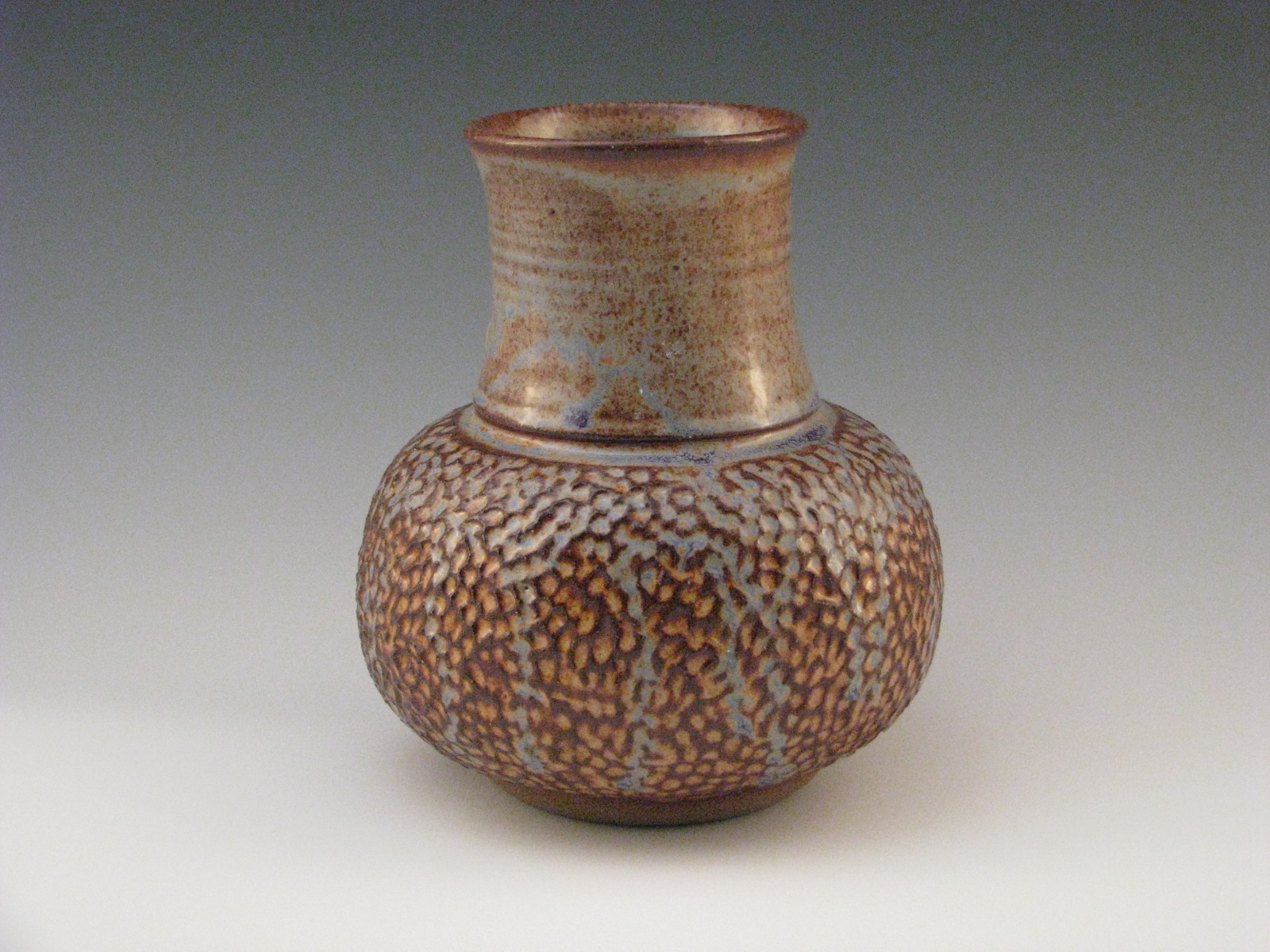 Carved Vase
Hand-carved to resemble hammered copper.